From Investopedia:
"In 1939, with Hitler's Germany ravaging Europe, John Templeton bought $100 of every stock trading below $1 on the New York and American stock exchanges. Templeton's trade got him a junk pile of some 104 companies, 34 of which were bankrupt, for a total investment of roughly $10,400. Four years later he sold these stocks for more than $40,000!"
If you ran that screen today it returns about 300 stocks from a list of 2500.
If you then sort the stocks by # of insider buys it returns the following symbols:
ADK
CFW
DRJ
END
ETM
FOH
GLA
GMO
GSB
GTF
GTN
HH
IHR
NTN
OMN
OPK
ROX
RPI
TCX
XFN
Some truly nauseating charts in there! Strong caution – a lot of these funds are teeny microcaps with little volume. . .values ranging from $150 million to $5 million.
—-
Some of the big boys not adding a lot of value. Data from SGAM.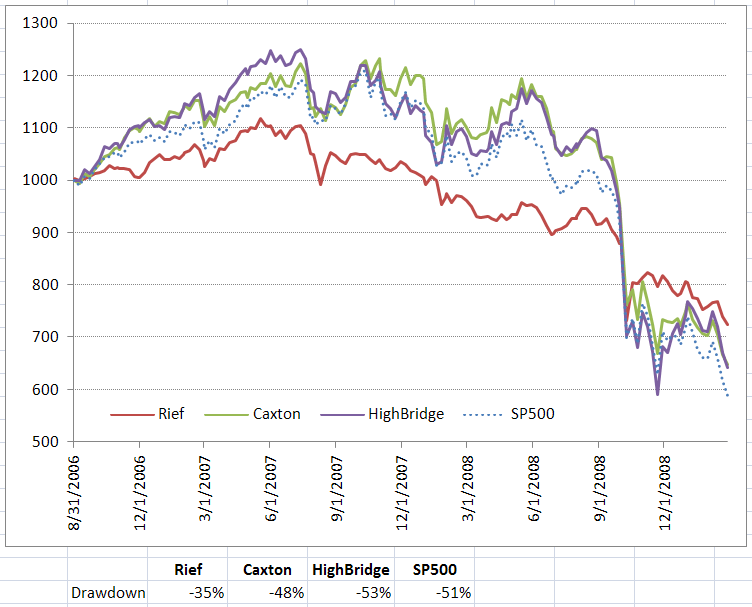 .