I just returned (tired and a bit bruised but otherwise happy) from a week long mountain bike trip from Telluride, CO to Moab, UT.  A few pics from the iPhone below.  As I play catch up, here are some of the things I'm reading and thinking about this week.
—-
Klarman just had another stock get bought out yesterday (ADCT).  His top 10 holdings clone on AlphaClone is beating the market by 17% YTD.
—-
Mauldin had a new book coming out next month – Eavesdropping on Millionaires: Secrets of the World's Wealthiest Investors.  Also on the nightstand are Top Hedge Fund Investors: Stories, Strategies, and Advice and More Money Than God: Hedge Funds and the Making of a New Elite.
Tilson also has a new book coming out – Value Investing Course: Essential Strategies for Market-beating Return.
—-
In Politics, Sometimes the Facts Don't Matter
—-
—-
How Tax Efficient are Passive Equity Styles?
—-
Sovereign Defaults (and part 1 here)
—-
—-
Front porch view in Telluride…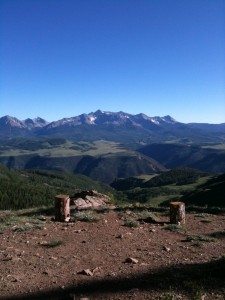 Somewhere in the La Sal Mtns…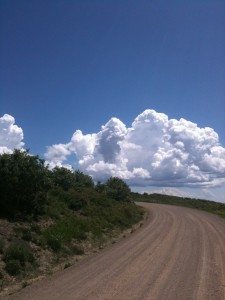 …and the finish line in Moab/Slickrock!