(On a personal note, this is an awesome bucket list of dream trips and must do trips for 2013!  Personally the Powder Highway looks like it is right up my alley…)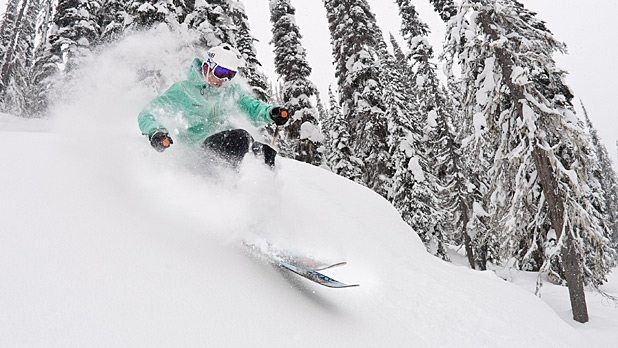 It's been six years and over 1,200 posts on the blog, and as the year begins I thought I'd give readers a few updates on what is coming in 2013.
While my core business is money management (which I try to not talk about on the blog), research is and always will be the driving factor behind what I do.  I spent the vast majority of my time there, and it is certainly what fascinates me, keeps me thinking late into the evening and gets me out of bed in the morning.
I hope to publish 3 new books in 2013, and will see how the self published eBook format goes for Shareholder Yield (which has been done for a year now, hopefully out this month as we have been waiting on the SEC).  I have a case study I'll publish on the blog once the book comes out to illustrate my experiences self-publishing, good and bad.
I'm excited to announce that I'll be soon adding a premium feature to this blog.  The biggest area of interest from readers of the blog has always been alpha ideas and tactical systems.  So, I'm committing to publishing a premium piece per month that will take a longer/deeper look at a lot of quant systems, with a focus on actionable ideas and trades.
One of the reasons for doing this is that it will force me to write more.  I find that writing my research ideas down helps to hone the process, and often readers provide feedback that is useful and often stimulates ideas I had never considered.
Since someone is squatting on the WorldBeta.com domain (and wants $6k for it), the blog may get a new name.  I have a few ideas, but send me your domain name suggestions and the winner will get a free subscription to the service.  Two current candidates are Faber Research and Cambria Quantitative Research.  But please, let me hear the ideas, good and bad!
I will tailor the content to what readers are most interested in (including a bit of FAQ/mailbag questions), but a few of the  early pieces will be:
A Quant Approach to Tactical Asset Allocation Update, including:
-expanding from 5 to 10+ asset classes
-affects of alternative cash management strategies
-combining value, trend,  and momentum strategies
-long/short strategies
-leverage
-different position sizing ideas
Currency Investing Strategies
Alternative Tactical Yield Strategies
Special, one-off tactical ideas and trades
CAPE Updates
and more…
So, a happy close to 2012, and best wishes to all for a prosperous and profitable 2013! (and go Broncos!)