Quartz had a fun profile of some activist investors recently.  The profiled best friends Ackman, Icahn, and Loeb in addition to Greenlight, Trian, Jana, Elliott, Starboard, ValueAct, and Relational.  
I thought it would be instructive to take a look at a portfolio of these funds to see how it would have performed since 2000, as well as what they are buying now.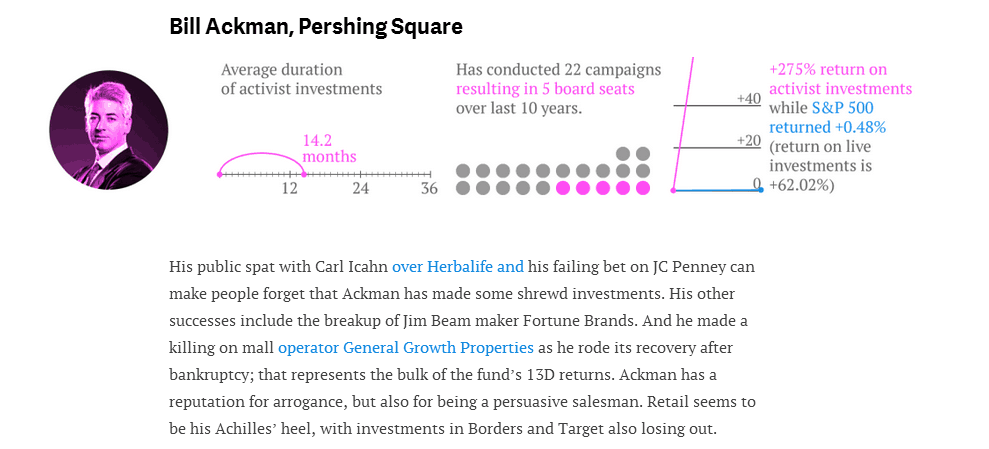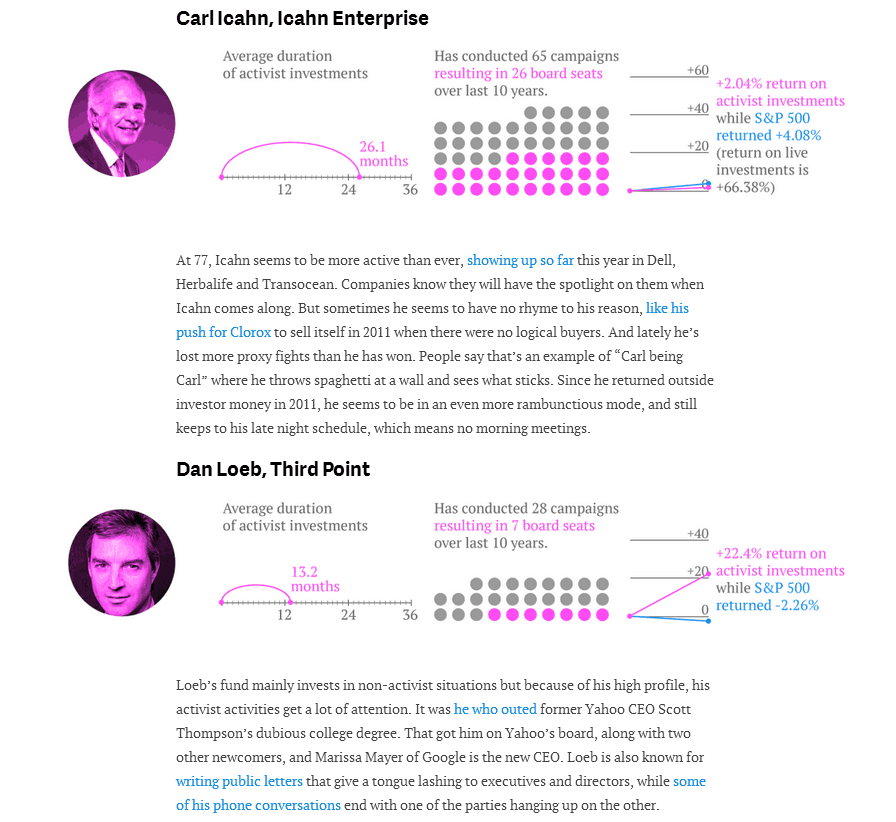 Below is a portfolio of the top 5 stocks from each of these managers (with the exception of Starboard), equal-weighted and rebalanced quarterly 50 days after the quarter end through their 13F filings via AlphaClone.  As you can see, the portfolio beat the S&P 500 by about 7 percentage points per annum.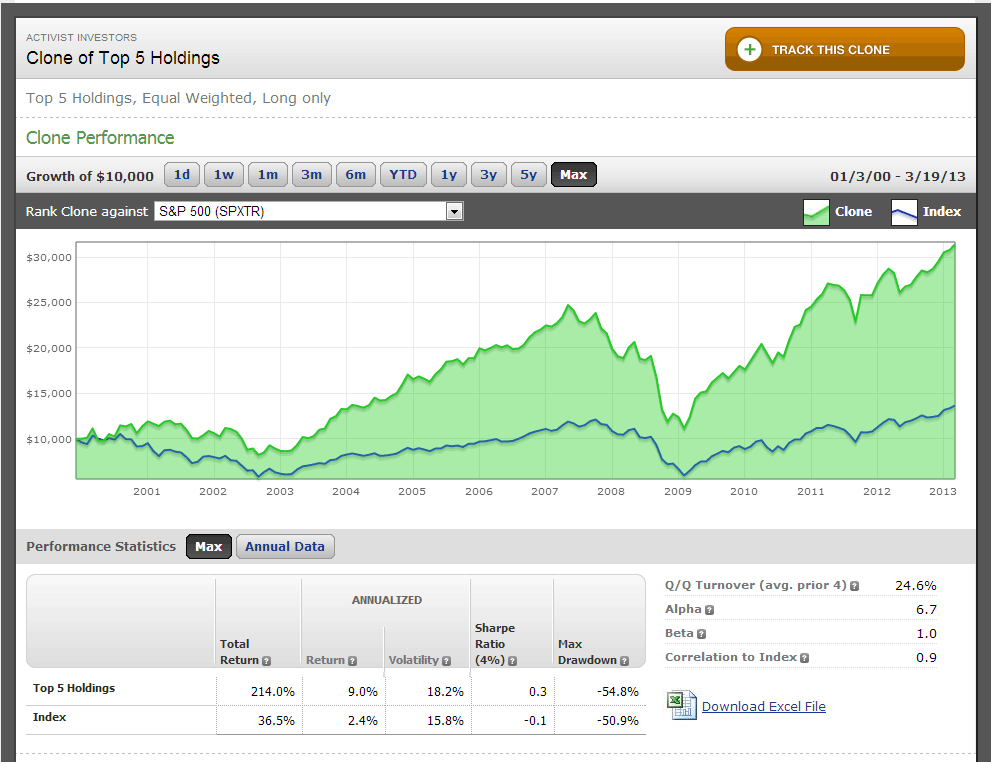 What about picking the stocks these funds actually agreed on?  ie take the most popular holdings across these funds?  This strategy worked even better – outperforming the S&P500 by 14 percentage points per year.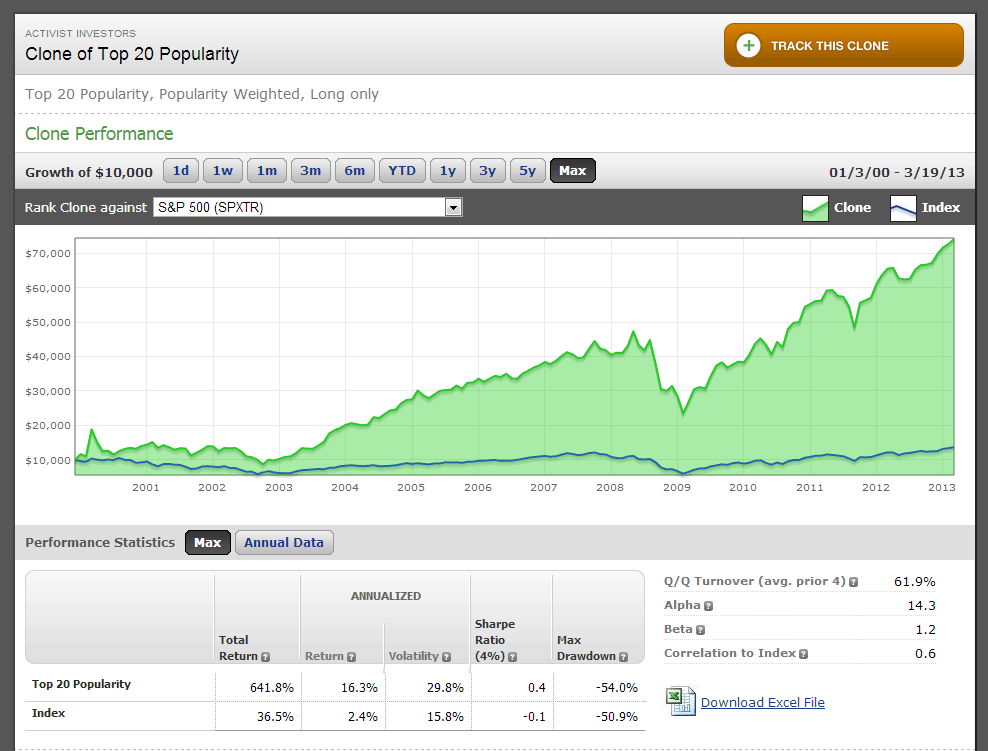 What stocks are these funds buying now?  Below is a chart where these funds agree:  Delphi, Ingersoll-Rand, Agrium, AIG, Hess, Netflix, Aetna, Nexen, and Coke Enterprises…some interesting names in there for sure!