A few weeks ago bond king and fellow Angeleno Jeff Gundlach mentioned that he thought bonds were near a bottom.  From Reuters:
"The momentum of higher interest rates is slowing," Gundlach said. "Now is the time to be thinking about taking advantage of the price discounts that exist in some of the risk areas of the bond market," he added.
Now I don't know why his econometric analysis had led him to this conclusion, but history is certainly on his side, and we agree with him.  We used to do a lot of posts on asset classes, drawdowns, and really bad months.  Here are two charts on bond drawdowns from a post in 2010:
In general it shows that 10 year bonds usually don't decline much more than 8%, and if they hit mid teens that is a great buying opportunity.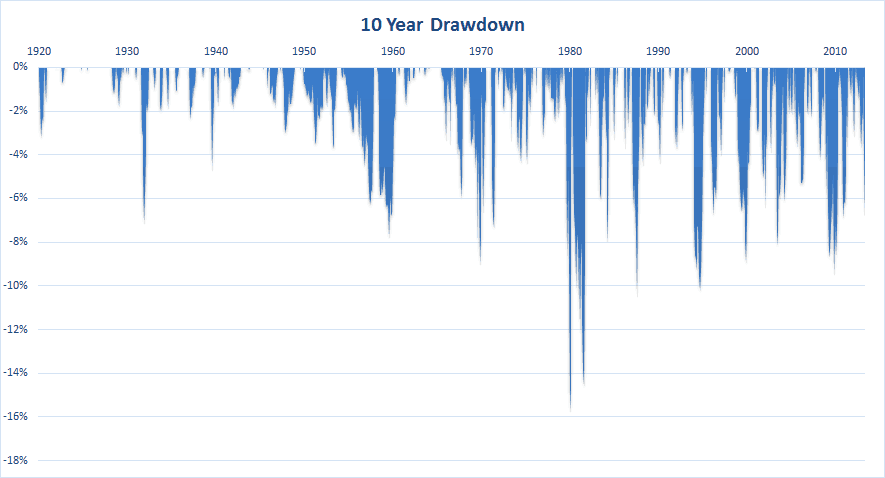 Longer duration 30 year bonds obviously have higher drawdowns, and 15% is rare, with 25% being even more so.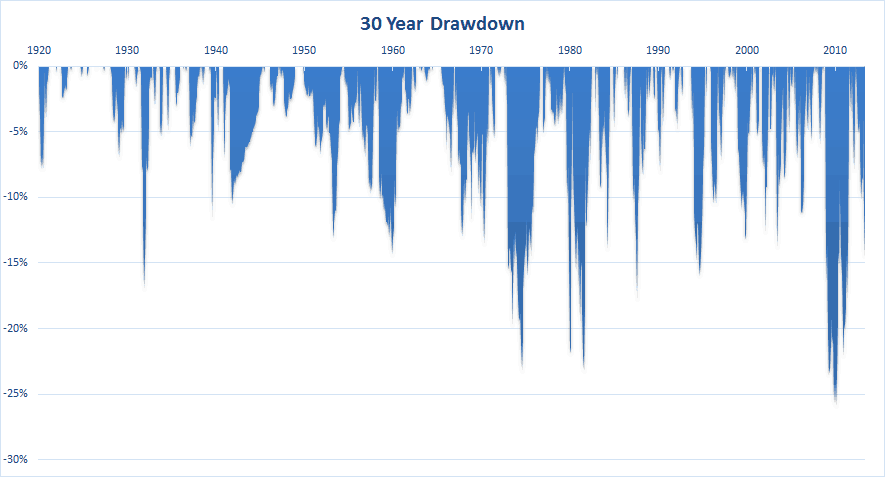 A post we did in 2011 titled "When things go on sale, people run out of the store" examined what happens when you buy bonds in these drawdowns.  10 year bonds are down around 7% and 30 year around 12%.  That is usually time for a nice intermediate term trade.  Please visit the 2011 post for many more tables and charts.
Note:  This long term drawdown system usually couples well with short term really bad months.  We examined what happens after really bad months in asset classes (usually around -8% for equity like and -4% for bonds) and no surprise, that is usually a good time for a short term trade.