So my new book is finally done!  Sorry that took longer than expected but sometimes life just intervenes.  Publication date is officially next Monday, March 2nd but you can go here and pre-order a copy of the eBook on Amazon here.  Starting Monday, to celebrate, I will also make my last two books on Amazon free to download for 5 days…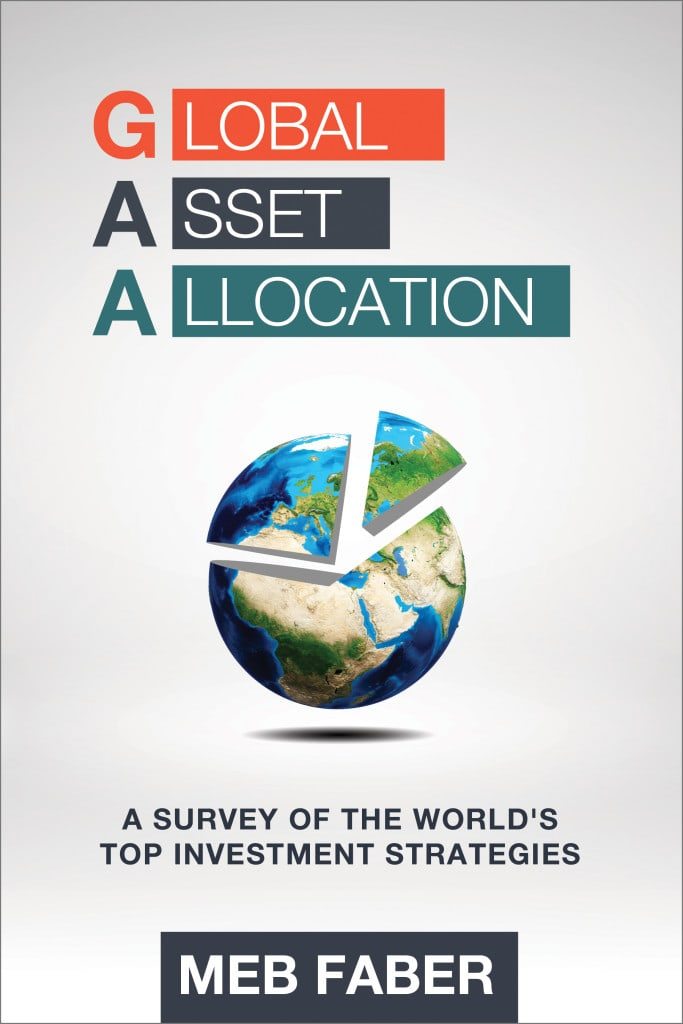 As with the last two books, my goal was to keep it short enough to read in one sitting, evidence-based with a basic summary that is practical and easily implementable.  Like my other books, this is not meant to be a moneymaker, rather, I just want to get it in as many people's hands as possible that want to read it.  And since many often ask about the ins-and-outs of self-publishing, below is a long post with lots of links and comments on the whole process. (You can find my case study on publishing my first eBook here to see what has changed.)
Pick up a copy, or, if you promise to write a review I'll even send you a free one on Amazon – just sign up here and expect to receive one in a few days after request.
1.  WRITING– Like my last three books, I go a bit manic when writing and editing.  Months of writer's block/dread are followed by an intense period where it all comes out over the course of a month or so and then I promise to never write again.  Book #5 is actually also 90% done, though I had a little help on that one with some background research and look for it in 3-6 months time.  But after both of these, I'm done!
2.  EDITING –   Going self-published means you no longer have a professional team behind you to edit and design the interior and exterior.  I used Kibin to do a first edit for spelling, grammar ($200 or so).  Then, I offered a sneak peak to Twitter followers that were willing to give comments and suggestions.  The funny thing here is that no matter how many people edit your book, someone ALWAYS finds an error, and surprisingly, they are rarely the same.  I owe a huge debt to the people that helped edit, you know who you are, and THANK YOU.
3.  INTERIOR DESIGN – My last two books I did this myself with Vook, which seems to be discontinued for personal use but still open for outsourcing.  A number of other sites now offer outsourced interior design including Nook Press (new to me) for $250 – $500.  I would have tried Nook had I known ahead of time, but had also contacted the folks at BookinaBox about their contractors.  They passed along a few people and resources such as Command Z Content and BubbleCow for editing and The Book Designers for interior design.  I ended up using a fellow named Ian Cladius for the design and he was great.  Budget a month lead time to get all the edits done (which is why the book was delayed a bit).
4.  EXTERIOR DESIGN – Once again I used 99Designs for the design contest.  I think the general designs were pretty good, and usually this type of contest works better if you have an idea of what you want or at least give some guidance.  As usual, I picked the 5 best and let the readers decide – and overwhelmingly, they picked the above cover which has grown on me.  Eventually there will be a paperback once we finish the interior design there as well.
6.  AVAILABILITY – Like the last two books I'm tossing this one up on Amazon for $2.99.  Eventually there will be a paperback to follow that will be priced at break-even.  Below is a picture from Amazon on maximizing revenues for an eBook.  Since I don't care about the variable but rather the # of people reading it, we went with a lower price.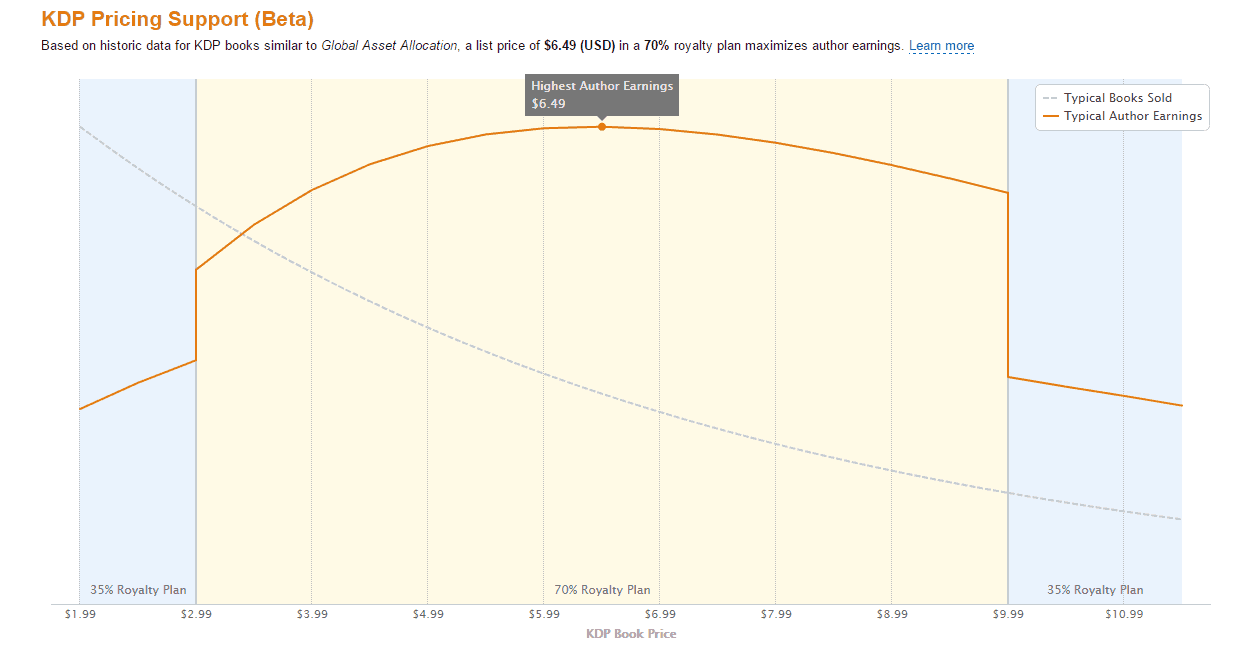 The quality of the paperbacks from Createspace are still not as good as the traditional publishers but I expect that to change sooner than later.  Amazon is oddly not that user friendly to authors – for example you can't even find the total number of books sold without downloading monthly Excel files and compiling all the data yourself. Nor can you gift the ebook to anyone – you actually send them a gift card which seems absurd since they can go buy a pair of socks instead of the ebook.  A new site called AppAnnie seems like a good work around that I'm trying out.
So, knowing there are a lot of people that would still like to read and or print the book out, I'm listing it on Gumroad as a PDF that is priced slightly more than Amazon to not run afoul of any Amazon rules.  I also tossed some sample chapters on Bitorrent Bundles but I don't really think that is my core audience, but who knows.
I am going to publish most of the content over the next few weeks here as well.  I didn't go down the rabbit hole of active and tactical too much, but will follow up with a bonus blog post or two at the end of this…
7.  MARKETING – You can find lots of ideas from James Altucher, Ryan Holliday, and OkDork via case studies they have done about marketing their books.  They are experts at getting the word out and I have adopted some of their ideas in this go-round.  However, being super self-promotional isn't really my style so many I don't include.  My goal isn't to sell books for revenue, but rather to have as many people read them as possible.
We still use Dukas PR firm out of NYC, and they are outstanding.
I'll update this over the next few weeks as the process is completed, and as usual, let me know what you think!
Below is the Table of Contents of the upcoming blog posts of the book…
INTRODUCTION
CHAPTER 1 – A History of Stocks, Bonds, and Bills
CHAPTER 2 – The Benchmark Portfolio: 60/40
CHAPTER 3 – Asset Class Building Blocks
CHAPTER 4 – The Risk Parity and All Seasons Portfolios
CHAPTER 5 – The Permanent Portfolio
CHAPTER 6 – The Global Market Portfolio
CHAPTER 7 – The Rob Arnott Portfolio
CHAPTER 8 – The Marc Faber Portfolio
CHAPTER 9 – The Endowment Portfolio: Swensen, El-Erian, and Ivy
CHAPTER 10 – The Warren Buffett Portfolio
CHAPTER 11 – Comparison of the Strategies
CHAPTER 12 – Implementation (ETFs, Fees, Taxes, Advisors)
CHAPTER 13 – Summary
APPENDIX A – FAQs
APPENDIX B – The Tobias Portfolio
APPENDIX C – The Talmud Portfolio
APPENDIX D – The 7Twelve Portfolio
APPENDIX E – The William Bernstein Portfolio
APPENDIX F – The Larry Swedroe Portfolio