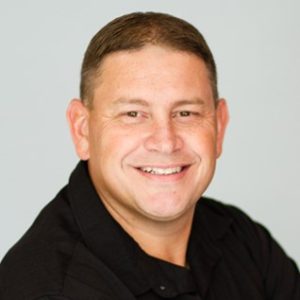 Episode #154: Frank Curzio, "You Have To Be Able To Adapt To Different Strategies In  Different Markets Because They're Ever Changing"
Guest: Frank Curzio is the founder of Curzio Research.  Frank learned the tools of the trade from his dad—and developed a world-class track record in his own right. He's worked for one of the richest hedge fund managers on Wall Street finding the best small- and mid-cap growth stocks. He's also edited multiple financial newsletters, including Small Stock Specialist and Phase 1 for Stansberry Research.
Frank's research has been featured on national media outlets, like CNBC's Kudlow Report, The Call, ABC News, CNN Radio, and Fox Business News. He's been quoted by numerous financial publications, including Bloomberg, Seeking Alpha, MarketWatch, and The Energy Report.
For 10 years, Frank's been hosting Wall Street Unplugged—ranked the No. 1 "most listened-to" financial podcast on iTunes. The show features interviews with Frank's renowned network of industry insiders—including hedge fund managers, stock analysts, and CEOs.
Frank's currently the editor of Curzio Research Advisory, a large-cap investment advisory, Curzio Venture Opportunities, a small-cap and special situation advisory, Curzio's Crypto Intelligence, a cryptocurrency asset advisory, and the Wall Street Unplugged All-Star Portfolio, which offers the best "off-air" ideas from Frank's vast network of industry insiders.
Date Recorded: 4/25/19
Run-Time: 59:27
To listen to Episode #154 on iTunes, click here
To listen to Episode #154 on Stitcher, click here
To listen to Episode #154 on Pocket Casts, click here
To listen to Episode #154 on Google Play, click here
To stream Episode #154, click here
Comments or suggestions? Email us Feedback@TheMebFaberShow.com or call us to leave a voicemail at 323 834 9159
Interested in sponsoring an episode? Email Justin at jb@cambriainvestments.com
Summary: In episode 154 we welcome Frank Curzio.
Frank begins with his origin story, learning to conduct financial research from his dad, working for Jim Cramer and the incredible industry and company access he had, and then gets into eventually launching Curzio Research.
Meb jumps right into markets by asking Frank what opportunities he's seeing right now. Frank mentions he's not seeing a lot of opportunity but likes seeing the separation in company reporting right now, some stocks reporting poorly, some reporting well. Overall, with a decent economy, not much crazy bullishness, and with valuations where they are, he thinks a downturn of 10-15% might create a lot of opportunities.
Frank then gets into tech. He discusses the idea that the leaders can continue to grind higher, and his thesis on why IBM's Red Hat deal will be a gamechanger. He transitions into biotech and discusses his thoughts as well as some of the difficulties of investing successfully in the industry.
Next, the conversation transitions into energy. Frank talks about natural resources, and some of the "on the ground" research he's done, and the difference it makes in his understanding of the investments he's making, as well as some specifics on energy, mining, and resources.
The two then shift to talk about tokenization, and how Frank is tapping this innovative idea to raise capital for Curzio Research.
All this and more in episode 154.
Links from the Episode:
Transcript of Episode 154:
Coming soon.