Episode #170: Bill Martin, "On The Short Side, Position Sizing Is The Biggest Driver Of Success"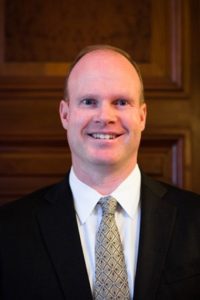 Guest: Bill Martin is the Chairman and CIO of Raging Capital Management, a long/short equity hedge fund founded in 2006. His entrepreneurial experience includes founding finance website, Raging Bull, where he served as the original CEO, and InsiderScore, an institutional analytics business Bill co-founded, focused on money flow-related data that is utilized by more than 250 top tier hedge and mutual fund client firms.
Date Recorded: 7/22/19
Run-Time: 59:54
To listen to Episode #170 on iTunes, click here
To listen to Episode #170 on Stitcher, click here
To listen to Episode #170 on Pocket Casts, click here
To listen to Episode #170 on Google Play, click here
To stream Episode #170, click here
Comments or suggestions? Email us Feedback@TheMebFaberShow.com or call us to leave a voicemail at 323 834 9159
Interested in sponsoring an episode? Email Justin at jb@cambriainvestments.com
Summary: In episode 170, we welcome our guest, Bill Martin. Bill and Meb start the conversation by diving into Bill's early entrepreneurial experience running Ragingbull.com. He discusses the business, raising capital, and ultimately selling the business. After Ragingbull.com, he started a research business and InsiderScores before ultimately launching Raging Capital in 2006.
Meb asks Bill to get into Raging Capital. Bill offers that the long side is fairly concentrated, focused on the long-term and thinking strategically about the businesses. The short side is where he and his team focus on a diverse basket of businesses they consider overvalued with fundamentally challenged business models. Bill describes the nuances involved in position sizing on the short-side, and even illustrates with an example of Insys Therapeutics.
Next, Bill covers where he's seeing opportunity in the world. He talks about a theme with MLPs, companies with exposure to Puerto Rico, and building products.
Meb then chats with Bill about his thoughts on China. Bill walks through his thinking on China broadly, and that the network he's building in China is beneficial to investments he's making in the portfolio.
As the conversation winds down, Bill walks through mechanics of short selling, and some names and themes he and his team are working on, including a number of firms in the public storage space, and some auto-related companies.
All this and more in episode 170, including Bill's most memorable investment.
Links from the Episode:
0:50 – Welcome to our guest, Bill Martin
1:34 – Ragingbull.com, and Bill's entrepreneurial start
5:11 – Selling Raging Bull during the dot com bubble
6:29 – Moving back to New Jersey and launching InsiderScore
9:00 – Shifting from entrepreneur to fund manager
12:20 – Investing framework
17:33 – Experiences shorting stocks and the pain involved
21:15 – Opportunities on the long side
27:18 – Strategies around exiting positions
28:14 – Interest in building products
29:36 – Being on the board of small and mid-cap emerging growth firms
33:45 – The Golden Bathtub
37:08 – How Raging Capital thinks about public vs private investing and changes in the private space
39:38 – Mechanics of short selling
43:24 – Current themes Bill and his team is exploring today
52:07 – Challenges of running a hedge fund
55:10 – Capacity in terms of the overall portfolio size
56:14 – Advice for young people thinking about entering asset management
57:28 – Most memorable investment
59:00 – How to connect with Bill: RagingCapital.com
Transcript of Episode 170:
Coming soon.