Episode #173: Tom Williams, "I Want To Be That First Call In The Darkest Of Days"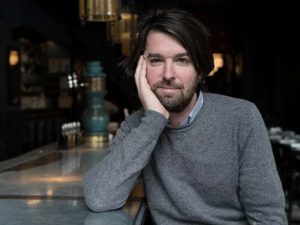 Guest: Tom Williams is the founder of Heron Rock Fund, a venture fund with 32 current investments and 45 prior investments across various stages and sectors. Prior to Heron Rock, he founded BetterCompany, and co-founded Miavita, an online health & nutrition website that was later sold to Matria.
Date Recorded: 8/22/19
Run-Time: 1:48:30
To listen to Episode #173 on iTunes, click here
To listen to Episode #173 on Stitcher, click here
To listen to Episode #173 on Pocket Casts, click here
To listen to Episode #173 on Google Play, click here
To stream Episode #173, click here
Comments or suggestions? Email us Feedback@TheMebFaberShow.com or call us to leave a voicemail at 323 834 9159
Interested in sponsoring an episode? Email Justin at jb@cambriainvestments.com
Summary: In episode 173, we welcome our guest, Tom Williams. Tom and Meb get right into Tom's background, moving to the Bay Area alone, and finding a job at the age of 15. He then spends some time on building BetterCompany, a mobile app designed to bring anonymity to sharing about work, and later, pivoting to enterprise.
Meb then asks about the beginning of Tom's angel investing career. Tom walks through the progression of angel investing with a partner to launching his own fund, and how important it is to build a network.
Next, the pair dive into AngelList, syndicates, and how easy it has become to invest in startups. Tom dives further into venture, with an example of a fallacy that it is a zero-sum game. He describes technology driven disruption resulting in a democratization process where more and more companies taking their share of the market as a result.
Meb then asks Tom to explain his thought process on investing. Tom emphasizes his focus on macro. He then discusses a theme he's been investing in, America losing its supremacy and how to fix that. He shares that he finds ethically run technology companies that are trying to "ladder up" the "trapped class" in America are looking very interesting.
Tom then spends some time talking about some portfolio investments. He walks through Grove Collaborative, already America's largest independent brand for home and personal care, and the clear vision that the co-founder and CEO explained to him. Tom describes the vision being so obvious, he just had to go with it. He follows up with LogDNA, and Jumbotail.
As the conversation winds down, Tom reveals his plans for the future, including the idea of backing new angel investors.
All this and much more in episode 173, including Tom's philanthropic work and his most memorable investment.
Links from the Episode:
Transcript of Episode 173:
Coming soon.