Episode #189: John Parise, Copper Beech Financial Group, "70% Of Wealth Is Lost In The 3rd Generation"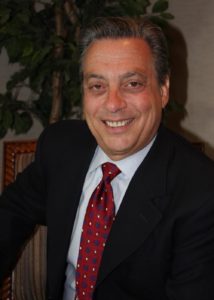 Guest: John Parise is Managing Partner and Founder of Copper Beech financial group and has over 32 years of experience in financial planning and wealth management. His family CFO services utilize a family office structure to collaborate with and coordinate the expertise of client's advisors – accountants, attorneys, and other professionals – to help protect, preserve, and grow the family's wealth for generations. Before forming Copper Beech, John was a leading family wealth strategist at Lincoln Financial's Resource Group, providing a sophisticated level of wealth planning and wealth management solutions to individuals and families of high net worth through intelligent informed dialogue.
Date Recorded: 10/09/19     |     Run-Time: 1:05:59
---
Summary: John and Meb kick off the conversation with the idea of the family CFO and wealth planning. As John gained experience in financial planning, he investigated the family office model, and he consistently saw a lack of planning. That eventually led him to the foundations that helped him eventually form his firm, Copper Beech.
Meb and John then cover to the process of what planning looks like at Copper Beech. John describes the interview, discovery process, and the types of conversations the firm has with families. They then get into some examples of the mechanics of what the planning process really looks like, and some methods to pay zero estate tax.
The pair then shift to talking about teaching young generations to handle wealth. As the conversation winds down, John covers some of the major items people can consider to improve their planning outcomes.
---
Comments or suggestions? Email us Feedback@TheMebFaberShow.com or call us to leave a voicemail at 323 834 9159
Interested in sponsoring an episode? Email Justin at jb@cambriainvestments.com
Links from the Episode:
0:40 – Introduction to our guest, John Parise
1:14 – What does it mean to be a family CFO
9:54 – The process of starting to work with a family
15:03 – Why estate planning is so important
21:40 – Setting up a structure to ensure wealth lasts for multiple generations
32:23 – How John gets families to buy into their strategies
40:35 – Coaching clients to raise wealthy kids
47:02 – Year-end tax planning suggestions or things to consider for 2020
52:00 – Gaping holes in people's financial plan that he sees consistently
57:20 – Focusing on smart tax planning
1:03:59 – Connect with John: copperbeechfg.com and The Truth About Wealth Podcast
1:04:36 – Most memorable investment
Transcript of Episode 189:
Coming soon.