Episode #192: Tim Hayes, "The Base Case Is We're Still In The Same Secular Bull Market That We've Been In Since 2009"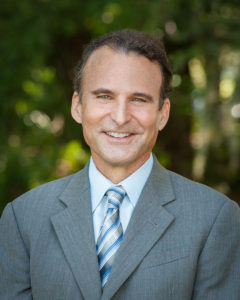 Guest: Tim Hayes is NDR's Chief Global Investment Strategist. He has been with the firm since 1986. Tim directs NDR's global asset allocation services, develops strategy and major investment themes, and establishes NDR's weightings for global asset allocation, presenting his views on the cyclical and secular outlook globally.
Date Recorded: 11/5/19
Run-Time: 57:37
To listen to Episode #192 on iTunes, click here
To listen to Episode #192 on Stitcher, click here
To listen to Episode #192 on Pocket Casts, click here
To listen to Episode #192 on Google Play, click here
To stream Episode #192, click here
Comments or suggestions? Email us Feedback@TheMebFaberShow.com or call us to leave a voicemail at 323 834 9159
Interested in sponsoring an episode? Email Justin at jb@cambriainvestments.com
 Summary: In episode 192 we welcome our guest, Tim Hayes. Tim and Meb kick off the conversation with an overview of the data driven Ned Davis research process and how the team gains an understanding of what is going on the market.
Meb then asks Tim to expand on his current thoughts on the market. Tim covers the potential tactical opportunity in the market and the base case for the US stock market, that it's in the same secular bull market it's been in since 2009. He also notes that there is a risk to the bond market and that it's late in the secular game.
The conversation then shifts to discussion about negative yielding bonds. Meb and Tim then touch on the worries Tim is seeing from institutional investors.
As the conversation winds down, Tim covers his belief that it is critical to be aware, and constantly watch what relationships are changing in markets to gauge what is relevant.
All this and more in episode 192. 
Links from the Episode:
0:40 – Welcome our guest, Tim Hayes
1:42 – An overview of London and Brexit reaction
2:36 – An overview of Ned Davis research
3:37 – The Research Driven Investor: How to Use Information, Data and Analysis for Investment Success (Hayes)
5:17 – Ned Davis research process
10:07 – Current state of the markets
13:21 – Driving force behind the US performance this past decade
14:43 – Market outlook
19:49 – Negative yielding bonds and how they turn course
23:11 – Outlook for equities
25:57 – How Ned Davis guages sentiment
28:53 – Bright spots in the US going forward
34:13 – Perspective on commodities
37:38 – How the yield curve impacts investments
39:37 – What institutions can do to protect themselves in the coming years
42:42 – Investment beliefs that most of the community doesn't agree with
45:56 – Favorite resources
49:12 – What's changed in Tim's world during his time at Ned Davis
51:38 – Most memorable investment
52:24 – Favorite market indicator
54:07 – Advice for big institutions
56:41 – How to connect with Tim: ndr.com 
Transcript of Episode 192:
Coming soon.