Episode #193: Chris Brightman, "Here We Are With Emerging Markets Again Trading At A Shiller PE Multiple Less Than Half Of The US Stock Market"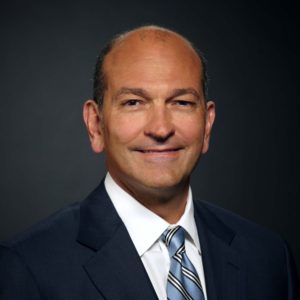 Guest: Chris Brightman is a member of the Research Affiliates board and leads the Research, Investment Management, and Investment Strategy teams. In this role, he supervises Research Affiliates' research and development activities, provision of index strategies, and management of client portfolios.
Chris has three decades of investment management experience in equities, fixed income, currency, and asset allocation. He has traded securities and derivatives, managed portfolios, supervised quantitative product development, and allocated assets to alternative investment strategies. He also has extensive organizational and people management expertise.
Prior to joining Research Affiliates, Chris served as board chair of The Investment Fund for Foundations (TIFF), vice chair of the Investment Advisory Committee for the Virginia Retirement System, chief executive officer of the University of Virginia Investment Management Company, chief investment officer of Strategic Investment Group, director of global equity strategy at UBS Asset Management, senior portfolio manager at Brinson Partners, vice president and head of asset/liability management at Maryland National Bank, and associate national bank examiner at the Comptroller of the Currency.
Date Recorded: 11/18/19
Run-Time: 1:05:04
To listen to Episode #193 on iTunes, click here
To listen to Episode #193 on Stitcher, click here
To listen to Episode #193 on Pocket Casts, click here
To listen to Episode #193 on Google Play, click here
To stream Episode #193, click here
Comments or suggestions? Email us Feedback@TheMebFaberShow.com or call us to leave a voicemail at 323 834 9159
Interested in sponsoring an episode? Email Justin at jb@cambriainvestments.com
 Summary: In episode 193 we welcome our guest, Chris Brightman. Meb and Chris start the conversation with an evolution of economic and monetary theory over the past decades, and some detail behind Modern Monetary Theory. Chris then expands on inflation, the idea that high inflation is associated with volatile inflation, as well as some ways to protect portfolios from high inflation.
The pair then get into Research Affiliates' forward looking asset class return expectations, including, the expectation of a 3.5% real return for the US stock market before any adjustments to valuations and the reality of low and even negative return prospects from fixed income. Chris talks about emerging markets as a potential bright spot.
As the conversation winds down, Chris reveals some ways investors can think about implementing the ideas he discusses in the episode, including the literature that shows investors engage in performance chasing, and they'd be far better off taking a buy-and-hold approach to a diversified set of passive instruments.
All this and more in episode 193, including a couple of Chris's most memorable investments.
Links from the Episode:
0:40 – Welcome to our guest, Chris Brightman.
2:01 – What Chris learned about economic theory in school and how that has all changed today
8:32 – The prospects for inflation and how to prepare for it
17:47 – Chris's view on policy impacts on markets and where we stand in the current markets
26:51 – Common sense policy ideas that may put US and others on the right path
30:16 – Research Affiliates view on assets and how they should fit into portfolios
34:57 – Fixed income in a world with negative interests
37:43 – How underfunded pension survive
41:12 – Pockets of opportunities in emerging markets
48:14 – How people should apply Chris's philosophies in their portfolios
57:58 – Anything Chris has changed his mind on over the span of his career, building an organization
59:38 – Most memorable investment
1:01:43 – Recent resources Chris has loved
1:02:44 – Best way to connect with Chris: researchaffiliates.com
1:03:12 – Future projects to keep an eye out for

1:03:34 – Oh My, What's This Stuff Really Worth?
Transcript of Episode 193:
Coming soon.