Episode #194: Doug McCormick, "I Generally Believe People Underestimate The Duration Of The Time That They Will Be Invested"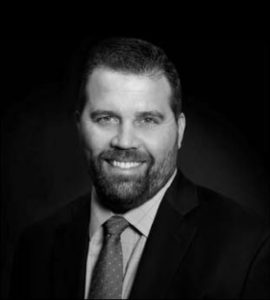 Guest: Doug McCormick is a Co-Founder and Managing Partner at HCI Equity Partners and oversees the origination, management and development of the firm's investments. He joined the HCI team in 1999 and has served as a Managing Partner since 2006.
Before joining HCI, he worked in the Investment Banking Division of Morgan Stanley & Co., where he was involved in the completion of numerous mergers and acquisitions and acquisition-related financing transactions. Doug previously served as a Captain in the U.S. Army's 25th Infantry Division, receiving numerous awards for performance and achievement.
Doug serves as a board member of Team Red White and Blue and Bunker Labs, both veterans service organizations, and is a Henry Crown Fellow.
Doug is the author of the book, FAMILY INC.: Using Business Principles to Maximize Your Family's Wealth.
Date Recorded: 11/20/19
Run-Time: 51:56
To listen to Episode #194 on iTunes, click here
To listen to Episode #194 on Stitcher, click here
To listen to Episode #194 on Pocket Casts, click here
To listen to Episode #194 on Google Play, click here
To stream Episode #194, click here
Comments or suggestions? Email us Feedback@TheMebFaberShow.com or call us to leave a voicemail at 323 834 9159
Interested in sponsoring an episode? Email Justin at jb@cambriainvestments.com
Summary: In episode 194 Meb and Doug kick off the conversation about thinking about a family as a business. Doug discusses the idea that people effectively have two businesses, selling labor in the marketplace, and converting income into financial assets. Doug expands on that by covering the family CFO framework, and that the job of the family CFO is much like a corporate CFO in that they must manage risk and liquidity with the family's balance sheet. The pair also get into entrepreneurship and thinking about the role entrepreneurship can play in wealth generation.
Meb and Doug then get into common mistakes people make, such as underappreciation of a long horizon. They then transition into approaching conversations about wealth with Family, starting with acknowledgement that wealth without management, values, and education can be a liability.
As the conversation winds down, Meb and Doug cover some ground about Doug's day job as a private equity investor and some best practices for private equity allocators.
All this and more in episode 194, including Doug's most memorable investment.
Links from the Episode:
0:40 – Introduction and welcome to our guest, Doug McCormick
1:46 – Inspiration for writing his book Family Inc.: Using Business Principles to Maximize Your Family's Wealth (McCormick)
3:38 – The concept of why your family is a business
5:58 – Valuing human capital and understanding head of family as a CFO
9:29 – How does the human capital structure change the investment process or asset allocation
13:22 – Entrepreneurship
17:01 – Views on budgeting
18:55 – Hedging your family wealth and insurance for the bad times
21:34 – Thinking about creating retirement plans that replace long lost defined pension plans
24:18 – Biggest mistakes people are making in operating their families
27:57 – Implementing family business strategies
31:39 – Education for families in terms of family financial planning
33:05 – Doug's work as a private equity investor
34:09 – How HCI Equity Partners vets investment ideas
36:08 – What differentiates HCI from their competition
40:23 – Common problems HCI runs into as a private equity investor
42:02 – Is the landscape harder as more folks have cash on the sidelines
43:02 – HCI's deal flow
44:59 – Best practices for asset allocators looking to explore the PE space
47:37 – What Doug is excited about
49:06 – Big changes to Doug's beliefs over the last 20 years
50:21 – Most memorable investment
51:10 – How to people connect with Doug: familyinc.com, @doug_mccormick
Transcript of Episode 194:
Coming soon.