Episode #280: Matthew O'Connor, AdQuick, "People Use The Term Disrupt All The Time…And I Like To Think We Can Kind Of Help Erupt The Industry"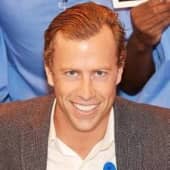 Guest: Matthew O'Connor is the co-founder and CEO of AdQuick, a marketplace for buying and selling outdoor advertising. Previously, he was an early employee at Instacart and had a brief stint at Amazon before founding AdQuick. Matthew received his MBA from the University of Virginia.
Date Recorded: 12/2/2020     |     Run-Time: 54:56
---
Summary: In today's episode we're talking about part of the advertising industry that often isn't talked about: out-of-home. Matthew walks us through his background, with stops at Instacart and Amazon, and explains why the struggle to advertise on billboards while at Instacart gave him the idea for AdQuick. Then he explains the early days of the company, which included building out both sides of the platform while trying to entice investors and top talent to join AdQuick. We hear how the company is providing data to advertisers in a way that hasn't been done before and why direct-to-consumer brands are embracing billboard advertising.
As the conversation winds down, Matthew tells us the story of Reddit co-founder & AdQuick investor Alexis Ohanian, who used the platform to do a huge campaign for his wife, Serena Williams, when she was going back to her first tennis match after a break from the sport.
---
Comments or suggestions? Email us Feedback@TheMebFaberShow.com or call us to leave a voicemail at 323 834 9159
Interested in sponsoring an episode? Email Justin at jb@cambriainvestments.com
Links from the Episode:
0:40 – Intro – Mention "Meb Faber" when you book your first campaign of $5,000 or more and get $1,000 off
2:07 – Welcome to our guest, Matthew O'Connor
15:17 – Launching AdQuick
19:45 – AdQuick's early customer focus
21:56 – Why does this approach to advertising offer more value than the traditional ad market
27:07 – Best approach to using billboards
29:50 – Costs to advertise today
33:16 – Unused inventory
36:36 – The Serena Williams story
38:48 – How 2020 has impacted the outdoor advertising space
42:20 – Future for AdQuick
49:33 – Memorable moments of being a founder
51:06 – Most memorable investment
53:56 – Connect with them: adquick.com
Transcript of Episode 280:  
Welcome Message: Welcome to the "Meb Faber Show" where the focus is on helping you grow and preserve your wealth. Join us as we discuss the craft of investing and uncover new and profitable ideas, all to help you grow wealthier and wiser. Better investing starts here.
Disclaimer: Meb Faber is the co-founder and chief investment officer at Cambria Investment Management. Due to industry regulations, he will not discuss any of Cambria's funds on this podcast. All opinions expressed by podcast participants are solely their own opinions and do not reflect the opinion of Cambria Investment Management or its affiliates. For more information, visit cambriainvestments.com.
Meb: What's up, friends? Great show today. Our guest is the co-founder of AdQuick, the first true marketplace for out-of-home advertising, think billboards, providing end-to-end tools to improve the out-of-home buying experience for media owners, brands, and agencies. As a special offer for listeners to the show, mention the "Meb Faber Show" when you book your first campaign of $5,000 or more and get $1,000 off.
In today's episode, we're talking about the part of the advertising industry that seems to have been left behind in this digital age, out-of-home. Our guest walks us through his background with stops at Instacart and Amazon and explains why the struggle to advertise on billboards while at Instacart gave him the idea for AdQuick. Then he explains the early days of the company, which includes building out both sides of the platform while trying to entice investors and top talent to join the firm. We hear how the company is providing data to advertisers in a way that hasn't been done before, and why direct to consumer brands are embracing billboard advertising.
As the conversation winds down, he tells the story of Reddit co-founder and AdQuick investor Alex Ohanian, who used the platform to do a huge fund campaign for his wife, Serena Williams, when she was going back to her first tennis match after a break from the sport. And be on the lookout, I'm running a few trial billboards around the country as a fun experiment. Take a photo, email me if you happen to see one. Please enjoy this episode with AdQuick's Matthew O'Connor. Matt, welcome to the show.
Matthew: Hey, excited to be here. Thanks for having me.
Meb: Despite having a map of Los Angeles in your background, I guess mine is New York so it's fair, you're not in L.A. right now, the land of milk and honey, right down the road from us. Where in the world are you?
Matthew: Yeah, I'm physically in Austin. Company is headquartered in Venice Beach, just off Abbot Kinney, but since we're all remote, I got out of town for a little while.
Meb: Good, well, bring back some Franklin Barbecue. I'm getting ready to watch the "Franklin MasterClass." I've never watched a masterclass. And listeners, oddly enough out of the dozens if not hundred master classes, there's zero on investing. We talked about one of my favorite ideas, the master…Rosetta Stone or masterclass for investing. I don't want to do it, someone should do it. But Franklin Barbecue, one of my favorites, so about to watch that one. How long you plan on staying in Austin, indefinite? Everything is shut down here.
Matthew: Yeah, it's not a good year to make explicit date commitments so I've tried to stay open-minded on that front, so we'll see.
Meb: Cool. It's great to have you. It's a little conflicted because you're a fellow Wahoo, you're a Darden guy. I was an undergrad. But you also went to Notre Dame, and I almost went to the Notre Dame-UVA game. What was that, circa 2019 football? Good to see you got a fellow Wahoo. Couldn't find my hat, was going to wear it this morning.
Let's talk about you. All right, so we're going to get into all things billboards in a minute, but I want to hear your origin story and entrepreneur journey. I know you started out with a couple of different companies and then some of the big dudes. I was picking on one of them last night on Twitter. Tell me the roadmap, where did you get started?
Matthew: So kind of just out of undergrad, have a family full of lawyers and so I thought I was going to go down that path. So my first job at undergrad was a paralegal. Almost immediately realized how soul crushing the legal profession would be. And in that process, it was pretty interesting, I worked at an antitrust law firm so all the cases we were dealing with were in the weeds on business issues, MasterCard versus Discover, some carbon credit fraud, a case that took me to India with Mitre Sporting Goods.
And I realized in doing my job that I was far more interested in the business side of things than the litigation and letter writing and all the, kind of, perfunctory stuff going on in the legal world. So during that time, I also started a couple of things that really, kind of, gave me the entrepreneurial exposure, I'd say. One was a charity bike ride. I mean, it's super small and simple, but taking something from an idea to actually running it in the real-world was a really amazing experience and, kind of, something that I got a little bit addicted to.
I ended up going to Darden as you said because when I started to think about more business-related adventures, I realized I didn't know much of the Xs and Os. I was political science at Notre Dame and so I really thought that, for me, in particular, business school was a good idea. I think, for most people, it's actually not a good idea especially now. Go work at a tech company or startup or a business where you're going to actually be able to do those things.
But anyway, left the paralegal job, went to UVA. During business school, I tried to start a company called Footprint Free. The basic idea was that we would be a turnkey way for businesses to offset their carbon footprint. They would do something good for the environment, also have a marketing differentiator where if you're choosing between three places to get dinner and one of them is Footprint Free, a lot of consumers would go to that location that is environmentally conscious.
We couldn't get to scale but we did get to some customers and I kind of enjoyed that ride. But realized it wasn't going to scale because chains and corporate restaurants, which the idea was to get it to scale where it's an input to where you patronize because you want to make sure that your dry cleaner or restaurant or whatever other business is part of this movement. Because corporations and chains were hesitant to commit…they loved the idea but they were worried about greenwashing. Basically buying indulgences like, hey, we're going to have this big carbon footprint, we're just going to pay to offset it. So they were, kind of, paralyzed by that choice. And so going mom and pop to mom and pop to scale was not something that I really wanted to do. So that was a really cool learning experience.
And so out of business school, once I decided to put Footprint Free out to pasture, I wanted to join a company that was a, kind of, good idea and was part of scaling. So I had taken something from concept to a little bit of revenue, and then I wanted to learn about how to scale a company. So really fortunate to have studied a grocery delivery last-mile case study while at Darden. We studied Relay Foods, a UVA-founded company, and really actually learned about how the last mile is a killer for a lot of these logistics companies.
And at the time, Instacart had raised its series A, they had Y Combinator, and they were not eliminating but minimizing the last mile problem by using the now ubiquitous independent contractor, Scalable Delivery Solution. So I ended up taking a job with them when it was a pretty small company, about 15 to 20 people December of 2013, and that was a rocket ship. I feel like I'm completely hedged with COVID because out-of-home, where I am now, has been crushed. But Instacart has been accelerated by five-plus years, because of the crazy year we've had.
But that was an awesome experience. I did a lot of the expansion. And when it's a small 20-person, 50-person, 100-person company, you're kind of doing everything. So got exposed to a lot of the product and engineering that we were doing, and basically taking real-world problems, compartmentalizing them and prioritizing them for an engineering team. And that was basically magic to me at the time and it still is what you can do with software and the rapid feedback loops, the scalability.
So anyone in the tech space, this is kind of elementary, but to me, it was my first true tech company. It was really a great experience, great people. And I'm lucky to still be working with a few former Instacart people now as we're building AdQuick, just kind of continue the theme. As we were expanding cities, we went from 3 markets, when I joined, to 15. By six months later, that was a lot of what my team and I did. We would get to a new market and we're obviously trying to raise our profile, "Hey, Instacart is here, you can now get your groceries delivered within an hour." So of course, we're touching all the common marketing channels, Facebook, Google, and then we'd eventually get to real-world advertising, aka out-of-home, aka outdoor advertising, and it was a real clusterfuck.
It's just a research project to begin with, who owns the inventory in the markets that you want it. So if there are 15 media owners, billboard companies, you get a quote from each of them via email with attachments and spreadsheets. You then cobble that group of spreadsheets together to try to get an overview of what exists. And multiple weeks later, you're still in the planning phase, then you need to repeat that process in reverse with any of the locations that you want to actually book and it's just really cumbersome. So it was, sort of, a passing inconvenience and curiosity at the time.
Meb: Did you guys get any actual billboards up or was it just like, this is too much of a pain in the ass, I can't even deal with it?
Matthew: No, so we did. And the interesting part was that despite having a small team in Indianapolis, I'll never forget it, we get the billboards up and we actually hear firsthand from a bunch of customers, shoppers, and our grocery partners, the Whole Foods regional managers, like "Oh, hey, we saw the billboard." So it was like, cool people are noticing and they're remembering, and they're telling us, like, something is happening.
But what also catalyzed the second part of what AdQuick does, and we can get into that, but people are noticing. We'd go to our next expansion marketing meeting and we'd say, okay, how did Google do? How did Facebook do? And we'd have all the data we could imagine to be able to say, okay, here's what our channel mix should be, here's how much money we should spend on each of these channels. We then touch on and discuss out-of-home. And the suffering was what I just told you, hey, we spent X, we heard a couple of good things but how did that translate into any business outcome? There's no data feedback loop provided.
So that's really the second big foundation and value prop of AdQuick is that we're closing the loop on real-world attribution so that brands can understand how well and whether the channel is working for them. And it's really just remixing what's worked and made digital marketing the Goliath in advertising where 10 years ago, it was 15% or less of ad spend, now, it's the largest single channel by a long shot. So closing the attribution feedback loop is massively important in advertising. And it's, kind of, been overlooked in out-of-home because it's a lot more difficult. Frankly, there's a lot more types of outcomes, it's not just a click but that's where the opportunity tends to be is in doing something somewhat challenging.
Meb: So you got that initial bug, idea in your head, and then you still had one more stop which was at, sort of, the death star, this is who I was picking on last night. So I'll tease you that your early work and monopoly probably helped you as you were joining Amazon. I have a very specific…I love them and love to hate them. I have a very specific particular beef with them as an author but I'm not going to go down that rabbit hole because we'll spend the next hour. So you stopped at Amazon too before hitting the entrepreneur?
Matthew: Yeah, no, so after a couple of years at Instacart, Amazon was building something called Amazon Flex, it's basically Uber for package delivery. So that was a new team at Amazon. I had never worked at a large company and it was a huge curiosity for me. And it was a kind of startup within Amazon, which was enticing to me as well. So I went there, super-fascinating, amazing to see behind the curtain.
I learned a lot in a very short amount of time, particularly around how to communicate across large groups of people. Because to take the trash out at Amazon, you have 15 people involved. It's just the nature of the beast that they have to have massive redundancy. If somebody leaves, they can't miss a beat. But that was interesting, but both frustrating at the same time because I really like to matter. And I like high levels of ownership, kind of high levels of impact. And it's very difficult to find that at Amazon unless you're in the S-team or the top 20 people.
So I learned a lot but within three months of joining, I was like, I don't think I'm going to be here for a long time. And so I had had this frustration and experience in out-of-home a few times, and so a couple of months into Amazon I started working on this on the side learning more about the side I didn't know, which is the media owner side. And in doing that I got up a kind of an MVP of the site using an off-the-shelf marketplace platform. And one of the catalysts there was that some random media owner near Peoria, Illinois, just kind of organically signed up.
And once that side started coming to the platform, I was like, "Wow, okay, there may be something really here." I knew the customer side really well, and felt like a platform to buy out-of-home all in one place was inevitable. But as I learned more and got some more proof points on the media owner side, the part that was more of a mystery to me, that gave me the confidence to end up leaving Amazon and starting AdQuick.
Meb: Circa what year is this for the timeline?
Matthew: So that's July 2016 I left Amazon to start putting the pieces together.
Meb: All right, so we set the stage, 2016, you have identified an industry that is probably still very much dominated by yellow pads, pencils, Excel sheets, faxes. One of my favorite concepts of investing is still this, sort of, antiquated, almost frustration arbitrage where there's entire industries, and I put real estate and a lot of finance honestly, still. But these just old industries that have been just money printers for decades that have still not been modernized, or some would say software eats the world, right.
So 2016, how did you get started? I know you got a couple of co-founders, how did you identify them? How did the early days work as a marketplace? You got two sides, you got to find the supply and the demand. Was it hard? Was everyone reticent to get involved, or what was it like?
Matthew: It was not easy. And just to touch on your point, and I'll move into the more direct answer, but our main investors are Initialized Capital. They're, in my opinion, the best early-stage investors out there. And one of the things that drew us to them…
Meb: That's another Wahoo. Tell the audience who that is if they don't know.
Matthew: So Alexis Ohanian and Garry Tan started Initialized. Alexis has recently left to start another fund, 776. And so Alexis and I definitely clicked over the UVA connection. And he's still on our board and amazing. But Initialized had and has a file cabinet industry thesis. So what you just mentioned is exactly that. That there are so many companies…and the more file cabinets there are in a business, the more opportunity there is for software to inject itself into that space. So that was how we initially got in touch with Initialized. And then we had some mutual connections via Instacart, who they also invested in in the early days.
So back to kind of getting AdQuick started, yeah, it's an almost paralyzing amount of areas, opportunities, challenges that you have when you get started. Do you focus on getting your first customers? When you're a two-sided marketplace, do you focus on or spend time on getting the supply side? When you're thinking about building a venture scale company, of course, team is a massive component but how do you get awesome people to quit their awesome, high-paying jobs and come work for nothing? So it's kind of this balance of trying to show proof points and de-risk different areas as you're getting started.
So I think the first thing for me was, all right, how do we get some initial customers? I think that is the biggest proof point, they're the ones spending the money. And so that de-risks things from investors' eyes. It shows potential co-founders and teammates like, hey, this isn't just an idea, like people are actually using it. And then for one of the biggest things I took away from Instacart was that when you build the best-in-class way for the demand side to buy a product or service, the people who are making the money, who tend to be the supply side, will eventually come around.
So I knew going in that as long as we respected the supply side's price, integrity, and didn't do anything, like, offensive, they would enjoy seeing new revenue, who wouldn't? So I focused on customers, investors, and team, corralled a little bit of money from friends and family just to get that proof point. And then was constantly getting in touch with my network and people I had worked with to tell them what I was doing. And you know, had a few core founding team roles that I wanted to hire.
And throughout the next four months, brought on a couple of people. One on the media owner supply side, a CTO who I worked with at Instacart and I knew was awesome, entrepreneurial, etc. And then somebody to help on the demand side. So by November, we had four people, none of us were taking any paychecks, but we were in it. It was a lot of fun in that kind of…that's the extreme David versus Goliath timeframe, but it was really cool.
Meb: What were some of the early adopters? What kind of companies were actually running some billboards, dipping their toe in the water? What were the first couple of years like?
Matthew: The first couple of years were interesting. We, sort of had a product-first mentality, and we still do. But when we first got started we thought, hey, if we build this platform, customers will find us and they'll like it, which wasn't entirely false but also was not the best way. With hindsight, we would have been more focused on the particular segment that has really helped us grow a ton, which is, kind of, middle to late enterprise companies doing advertising in-house.
But when we first started, we had some really bizarre advertisers. A Michael Jackson Latin tribute concert is one that always sticks out to me. But what we learned is that those companies tend to be very one-off sporadic. So they'll buy outdoor advertising maybe once a year and with budgets that go up to maybe $10k. Whereas when you get into the middle, late-stage enterprise, they can spend mid to high six figures into the multi-millions. And they're constantly expanding, constantly looking for reach and to raise their brand awareness. Further, they don't know out-of-home, they love technology, and they buy all their other ads through platforms. So they were the perfect fit for us. And it took us about 12 months to realize and find our initial customer profiles, kind of the term for that.
But I think it's inevitable that you're not going to start a company with everything perfect. The good thing about having the, kind of, smaller, self-service customers early on is that it gave us some low-stakes way to build the product, hear from customers. And so it wasn't all for naught but it definitely felt like a little bit of delayed time to find that initial wheelhouse.
Meb: So for the people listening, you have the digital world which is newer and has very clear metrics, you can see who clicked something, you can see who did some sort of action. Although to be clear, we've been experimenting with digital ads this year. And if you want to see what I'm talking about, you can go to our company's Cambria Twitter feed and see the replies to some of ours. And it's like half of its just Korean K-pop people posting GIFs. So the engagement numbers are what they are, how much of that is real, and how much of it is bots?
But let's go back to the old school, you know, billboards have been around for decades. Why is this out-of-home attractive to the advertisers? Is this an opportunity for tracking the effectiveness? Because the way I think about it in my head is billboards on the 405, right? I was on the 405 yesterday and saw a cannabis one, and one for cars, and gambling, whatever it may be but it's unclear how people track that. So talk to me about the industry in general and weave in specifics as to what you guys are approaching this from a value-add, sort of, mentality.
Matthew: So I'll, kind of, start in the linear flow of the ad process. So the first part is that there are thousands of media owners in the country with differing market footprints, some have billboards, some have in-elevator ads, in doctor's office, taxi tops, there's a panoply of different media types across different media owners. So it's actually quite fragmented on that front. And then you layer on top of that, if any advertiser is buying at scale, they're going to want to have multiple suppliers involved in that campaign for the optimal output. So these vary by media type, demographic cost, etc.
So AdQuick's platform allows brands to really build the optimal campaign agnostic to media owner, because it's no more work to get exhaustive inventory access, and you get all that selection. So a quick heuristic there is like Expedia for outdoor advertising on the one hand. So once you've found your perfect combination of media locations, and just for context, there are millions of different locations. So if you're buying two single locations, there are immediately trillions of combinations. So this is something that software needs to be doing, not individuals and people with no data. So that's where the industry is going and that's where I think we're well-positioned.
Then, once you buy your outdoor advertising campaign outdoor, advertising is pretty interesting because there are potentially a dozen outputs that a company might look to be driving. They kind of break down into three main buckets. Upper funnel, things like brand awareness, middle funnel, which would be things like site traffic or performance marketing KPIs, and then lower funnel, which would be things like app downloads or conversions on a site or an in-store purchase.
So based on real-world movement and location data sets, like the free app economy runs on this. There's lots of opt-in companies that get data from smartphones that basically, in a nutshell, allow us to tie, hey, Meb, you passed that billboard for that car, and then within 30 days, you went to a Toyota dealership. Now it's not every single person but outdoor advertising is a very high-scale medium, even small campaigns are reaching millions of people.=
So if on a basis of million impressions, you have 1% of that data, it's pretty statistically significant as to what that sample is doing that you can extrapolate out to the entirety of the campaign to tell, did this person go to a physical location? Did this person download an app? Did this person go to our website later on and buy our product? And with real-world movement and location data sets, and the opportunity for people to interact directly from their phone more immediately than they had been, say, 10 years ago, we can really tie that attribution loop together a lot more closely than it's ever been done.
And that's, kind of, the holy grail for advertising marketing is I spent X dollars, what were my outputs? And historically, with out-of-home, it's always been a mass reach, it's always been a brand play. We're moving it more into the direct response attribution bucket where you're actually going to get to know what people are doing after they're exposed to your ads. And then on top of that, we can also do what demographics respond the best. Let's say you included five markets, or five different media types, which of those markets or media types are performing best for the outcome that you're looking to drive? So basically injecting intelligence around attribution throughout the process.
Meb: So maybe talk about a little, who is some of the most effective case study…doesn't have to be specific to you guys, but it could be broadly speaking of people you think that have done billboards really effectively well, whether it's a specific company or a specific, sort of, vertical. And if someone's listening, how could they think about, instead of just flushing their money down the toilet, what would be a good approach to this whole, sort of, advertising medium?
Matthew: So one of the things that's been a growing trend in the industry is that D2C companies are using out-of-home disproportionately to, kind of, their counterpart companies, the older-school companies. So I think what the D2C companies realize is that, one, out-of-home is the lowest-cost mass reach channel. National average CPM's cost to reach 1,000 people are about $4. And then as you get into non-obvious, non-major markets, that cost goes down. And because every company is becoming a D2C company, omnichannel company, like Home Depot is moving things so people will buy more online, that makes the reach of the channel really powerful because, let's say Casper for instance, Casper's customer lifetime value of somebody in Tulsa is pretty damn close to what it is to somebody in Manhattan.
Historically, brands have over-indexed in the major markets because that's where they are as a brand. That's where their marketing teams are and that's what they're comfortable with, they know those markets. But because out-of-home is national in scale and more companies are becoming B2C, the cost to acquire a customer in Tulsa may be one-tenth of what it is in Manhattan or L.A. So smart companies are using this, kind of, industry arbitrage to acquire customers more cheaply.
Meanwhile, in the background, programmatic online has driven costs up dramatically over the last three to five years, really, because the platforms, the duopolies are just continuing to do higher-cost bidding and taking just below the second bid to make more money. I mean, they're publicly traded companies, that's what they're going to do. So the opportunity costs for spending online are becoming greater and we're seeing an influx of brands looking for other reach avenues and, kind of, the arbitrage of out-of-home is still there. So that's one of the things that we're helping companies do.
Meb: So for the listeners who are hearing this, whether it's a top media buyer or just your local lawyer who wants to advertise, give us some context around cost. Like, what does it even mean to cost? And there's been some fun, even individualized stories like Tim Ferriss got these billboards in New York, you have a great one involving Serena Williams, where people can…you can just straight-up get a personalized billboard for your very specific use case or need in time too. Maybe tell us the Serena story, but also help us with some ballpark ideas on cost. I know it's totally variable if you're in Tulsa or L.A., but any general guardrails, how to think about cost of working on this platform.
Matthew: Yeah, I think the most blanket statement is, kind of, working from the CPM's $4 national average CPM, as low as $1 in second, third, fourth-tier markets. But then, as high as hundreds of dollars CPM on Sunset Boulevard, Lincoln Tunnel in New York City, and the 101 in San Francisco, those are where just supply and demand. Very limited supply in those markets and every Fortune 1000 brand would love to be in those areas because it's very premier.
So there's a lot of analogies to real estate in out-of-home, a lot of the publicly-traded companies are actually REITs. So there's a lot of variability and then, kind of, trends with pretty high correlation to real estate prices, I would bet. I haven't run those numbers, but…and you can get billboards in different parts of the company for a couple hundred bucks for four weeks.
And then as you referenced, what's pretty exciting, one of the more dynamic trends in the out-of-home industry is what's happening with digital out-of-home programmatic where you can buy real-world advertising on digital screens for an hour a day, a particular day a week. So if you're Wendy's launching your new breakfast campaign, you can only show up from 8 to 11 a.m. Rather than historically, you need to book the entirety of a four-week plan. And even further back, some billboards are only sold in 12-month increments. So those timeframes are shrinking, increasing the transactional velocity. So that's a macro trend that's helpful to a software platform.
And then the other exciting thing on the programmatic side is that you can use actual real-world contexts to show dynamic, creative, ad hoc. So one example of that would be if pollen counts are super high in Austin, Flonase or some allergy company can show their ads that's hyper-relevant at that particular point in time. So you inject any dynamic data source, sports scores, stock prices, health issues, COVID, things like that allow you to show your ad in the right places at the exact right time with this really, kind of, powerful context.
Meb: For full disclosure, I'm a tiny investor in your company and we're also running a small case study pilot right now. So listeners, if you see any Cambria billboards floating around, give me a shout, want to make sure they actually exist in the real world. That's probably January, I think. Talk to Gabe, he's been handling our account with my people. So it'll be fun to see.
Matthew: We'll have to do a second one with a case study deep dive.
Meb: Yeah, because it's so obvious to how you can customize this. And a related tangent too is when I was driving the 405, I remember seeing a couple of blank billboards. And was thinking about that just seems like wasted opportunity, that space that should be getting monetized but it's not. Is there a fair amount of unused inventory in this space? It seems like that would be something that software could easily make more efficient?
Matthew: Yeah, absolutely. So the industry average is that there's about 30% to 40% underutilization. And that was just to go back to the origin story we touched on, one of the pieces I omitted is that a wedding in New Orleans…I was in Texas visiting a distribution center while I was still at Amazon, and ended up doing the drive from Houston to New Orleans that weekend. And throughout, I was just seeing repetitious vacant billboards with some 1-800 number that nobody is possibly going to remember as they're driving by. So I was telling the groom at the time, "Man, there's such a disconnect."
The customer experience is bad. The media owners have no software that they're able to list their inventory on. They're mostly running it with, as you said, yellow pads, Excel, offline data. And I was just, kind of, telling him about the concept. And he was like, "Well, my brother knows this guy who used to be head of CBS Outdoor, Wally Kelly, he could probably get you a meeting with him." So before I left Amazon, I flew down to Phoenix where this guy was. And so he was head of one of the largest outdoor media companies in the world really, it's now OUTFRONT. And I, kind of, explained the concept to him and he said, "There's nothing foundationally that doesn't work about this. And if you can build what you say you can build, I think it has a lot of legs."
And so just tying it back to the supply side is that runs at very high vacancy rates yet there's no discoverability from the demand side. Like, how would an advertiser know these locations are available? So there's a big disconnect that we're trying to help fix. And yeah, that's the end state is that we help media owners increase their fill rate and help advertisers find underutilized locations. So really, we hope to…you know, people use the term disrupt all the time and probably overuse it. But I like to think that we can kind of erupt the industry by really making it a lot more liquid and helping everybody involved in the industry.
Meb: The nice thing for me…listeners know that I'm a total cheap bastard. So the prospect of the unused inventory is incredibly appealing to me. Because I like the idea of saying, look, we'll stand by to absorb monthly whatever you guys have that's just like the target sale of billboards and. almost like algorithmically, just run us whenever it gets too low. We're like the bottom feeders of the detritus at the bottom. But that makes sense. I mean, that's the way marketplace should work is that you want to have a supply and demand balance rather than just unused, not optimal, sort of, scenario and good new software can do that.
Tell us the Serena story, because I think that's a fascinating idea of how…I was joking the other day because as an investment company, we get a lot of spam outreach from people locally that want us to advertise, whether it's buy Lakers tickets or put your name on a bench at the local mini golf course. And I was smiling because exactly what you were talking about, you could target so specifically, a local place and time with these billboards. Tell us the Serena story.
Matthew: Yeah, so after Serena took some time off from tennis, her first tournament back was at Indian Wells in Palm Springs. And so Alexis as a, sort of, present and welcome back message to Serena got a series of five or six sequential, I guess it would be six sequential billboards with the acronym GMOAT, Greatest Mother of All Time. So she had just come back from having a child, Olympia, and it was a really cool, romantic, I suppose, gesture. Billboards don't often get called romantic but I think this one qualified.
And so Alexis went into the platform and used, kind of, a pro tip version for all the marketers out there. Outdoor advertising, they can be in a row. And that's a really memorable way to do advertising is tell a message along a route. And he did it and it got picked up by a bunch of outlets, and we got some cool drone footage of the flyby and they're still happily married. So I think that…
Meb: I was going to laugh; I was going to say incredibly endearing and lovely message, making other husbands look terrible across the country at the same time.
Matthew: Exactly, yeah, the bar is too high on that front. But that is kind of a good micro example, we're starting to see people wishing their kids happy birthday on digital. And that's pretty cool where you can put a message out into the real world at a low cost with low overhead, meaning just doesn't take much time. So that's pretty cool.
Meb: You guys have been growing. This is an obvious approach to a very inefficient market. Along comes 2020, and I imagine that 2020 is probably a huge kick in the nuts to outdoor advertising if everyone's locked in their basement and bedrooms. Walk us through 2019, 2020, what the last year has been like. We still have a month ago, we're recording this in December, so I don't know what's left in the final weeks of the year. But tell us what last year has been like.
Matthew: It has been…startups are a roller coaster as is and then I guess we just added some G forces to our roller coaster. Coming into the year, we had just raised another round of funding. Basically, everything was going spectacular, we were up over 300% year over year, literally through the end of February. And March hits, shelter in place, people are not going out. So I think the advertising world in general hits pause. And then when your medium is predicated on people moving out and about on a regular basis, real-world impressions, of course, that is one of the hardest-hit channels. So it was a crazy time, we definitely had to adjust very quickly from, hey, we just raised this capital and we want to scale across the board, headcount acquisition, etc. We had to go into more of a, hey, we just need to weather this storm and try to get to the other side. And I can't believe we're talking in December and it's still a very real pandemic.
We were lucky in a few ways. One is that we are a partially remote company and we've now gone fully remote. And so from a productivity side, I don't think we were as affected as a lot of companies. The second big thing for us is that it's really changed the way advertisers are looking at the industry. A lot of advertisers used to plan 12 to 18 months out in the future, I've got my approach, and I just rinse and repeat, and if it's pretty inefficient and I'm not getting maybe the best billboards or overall campaign, I don't really care. That's been totally eliminated.
So our platform allows companies to say, hey, we were initially thinking about doing this product launch in New York City, for instance, but because New York City traffic patterns are the most impacted in the entire country, what are the next 10 markets where we can get to that same demographic, maybe for a lower cost? So the flexibility of the platform has really been given a time and place to shine more than it may have. But just straightforwardly, we had to let great people go, that was brutal, no fault of their own, that just straight-up sucked. But we've just tried to make the most of the situation overall. And maybe, in the end, some of the vestigial ways of doing things have been eliminated. And that might help us and the industry in the medium to long term but no doubt this year has been…wouldn't want to do it again. One-star rating, thumbs down.
Meb: Let's not jinx 2021, who knows. All right, so things are starting to return to a new version of normal. As you guys start to look to the horizon, what's the future look like for you guys? What are you excited about? What's the plans, anything you're thinking about?
Matthew: Future is pretty exciting, kind of just touched on a few of the things that might help us in just shaking a bit of an old-school industry up into embracing technology. So that goes from customers to media owners. And so the adoption cycles have, kind of, compressed out of necessity. And just quoting one of the heads of one of the largest agencies, Mark Reed said something along the lines of, "We've had a decade of innovation compressed into 10 weeks." And so as a startup, that's really trying to change the way people buy this, we're hoping to ride that wave.
And then in the real macro scheme, there are a couple of other interesting things. Cookies going away online is super interesting because it benefits the walled gardens but it really eliminates a lot of the hyper-targeting online that advertisers have become addicted to, which will, sort of, level the playing field for a large swath of ad dollars that now out-of-home is a lot more comparable to.
The other big thing that's really interesting that I just monitor is cord-cutting is becoming rampant. So everything is moving to TV and streaming. So that really kneecaps the other and, frankly, the much larger mass reach channel, which has historically been TV. So five years ago, digital had finally caught up to TV, it's now surpassed it. As linear TV is getting compressed, that creates more opportunities for out-of-home. So that's a macro theme that I think we will and the industry will see a lot of benefit from.
And then more on the company side, I think the remote working is super fascinating where no longer are you anchored to where your office headquarters are. And I think it'll evolve into a hybrid situation as, kind of, the default. Because I miss everybody I work with just seeing them in person and the ad hoc lunches, conversations, discussions, ideas that, kind of, organically happen in the office, but those don't happen every single day. So having that, kind of, freedom to be where you want to be a lot of the time and then the opportunity or the option to go and spend time in person is pretty freaking liberating. Because historically, you've literally had to live within commuting distance to where your office is and that's, kind of, an anchor to people's lives. So if you eliminate that huge anchor, it's just an interesting way to have people live their lives. They can live where they want, travel to where they need to be. So that's, kind of, maybe a silver lining of all this.
Meb: What role does, kind of, this evolving technology play? You mentioned or hinted at earlier in the discussion that there are a lot of different mediums, it's not just what people think of billboards. And if anyone who grew up in the South, I was trying to remember iconic billboards from my youth. And if you drive through South Carolina, there's this like…I don't know if it exists anymore. There's like a 40-mile stretch advertising for, like, South of the Border Fireworks & Emporium, whatever it was. But it was like literally every three minutes for an hour or two.
Matthew: Yeah, on 95?
Meb: Yeah, I don't even remember, it's just burned, seared into my memory. Of course, we stop there every trip. But thinking about iconic billboards, but also you mentioned a lot of these digital delivery mechanisms at shopping centers, at elevators, tops of cars. Any other places and ways, as you kind of look around the corner from your seat, which is more, you know, involved than most, where is this, sort of, industry moving in the next 3, 5, 10 years in addition to just the traditional billboards?
Matthew: Yeah, that's a great point. One of…just a recency bias here. But WeWork just announced a partnership with a media owner called Lightbox to do in-WeWork advertising. So what's happening, in general, cost of digital signage is consistently decreasing. So to have a big, bright, smart, internet-wired digital display is one-fifth or less than what it was 10 years ago, and will only continue to decrease. So there's a book out there called "Times Square Everywhere", that's a bit dystopian, but I think the point is that it's never been cheaper or easier to add signage in different places. So that will become a trend where you can hyper-target at nail salons, anywhere people spend time, common areas of apartment buildings is another one. So the supply and niche supply are becoming more ubiquitous. As I mentioned, it's getting smarter, both from an ad serving and an attribution perspective. So those are 2 one-way themes.
And I think the other thing that's really interesting is that we all know that brick and mortar is, sort of, slowly maybe not dying, but diminishing. And what's happening is a lot of in-store retailers are starting to use their footprints and their consumer traffic where maybe people aren't buying as much because they're using the in-store experience as a showroom, then they'll go home and buy it. But they're using that in-store real estate as advertising. So that's another theme that brick and mortar retailers are becoming hybrid and ad companies. Which interestingly, Amazon has done at a now very large scale become an advertising company to some extent.
Meb: I was smiling as you're talking about this in my head because there was a great story, and I'm going to murder the specifics but I'm going to get the generalizations right, where a guy was looking to get a job at a specific company and was able to target it on LinkedIn to the actual individual user. So every time he logged in, there was an ad targeted directly at this single person because you could narrow it by firm, and then by demographic. And he knew he was, I don't know, a 50-year-old male.
But I was laughing at the billboards too, like the ones targeting, you know, Serena and obviously everyone else and giving her a shout out. But it's such, on one hand, dystopian, on the other hand, kind of amazing the ability of technology to…and we were kind of going through this. It's really fun to go through a platform, it's a little bit of a rabbit hole where you can play around with all these different permutations of location, demographic, and time of year, to where hopefully, we continue this case study for a long time.
We'll have you back on in like six months and see how it went. But I'm not going to reveal where they are because I want the listeners to actually reach out if they see them. This has been a fun journey for you. What's all the agony and ecstasy of being a founder through not just normal times, but through tough times this year, what's been the most memorable moment?
Matthew: Man, there are so many. This year in particular, or overall?
Meb: Anything overall, the whole journey, good or bad?
Matthew: Wow, that's a tough one because there are so many on both sides that my mind is racing. I think the first customer is always pretty memorable. And then there are certain thresholds and benchmarks that are really cool. Our first million-dollar campaign was with Peloton, that was really like, holy shit, this is getting there, this is happening. Yes, seeing things like the GMOAT campaign in "People," that's great. And then, honestly, it's just getting to work with really smart people who have, this year in particular, like, the kind of grittiness and fortitude of people has come to the forefront.
Like, it's kind of easier to…when things are going well, yeah, you don't really see that side of things because it's not required of people. But it's been really, kind of, not exciting, I'd say, but more heartwarming and awesome to see the team just, kind of, deal with one of the crazier curveballs that any of us can imagine this year. So that's kind of an ongoing thing but something in this year, in particular, I'm really proud about.
Meb: Same question applied to your own investments over time, anything that's been particularly memorable? It could be good, it could be bad, it could be stocks, could be anything else.
Matthew: I'll share one, I guess. It's kind of a brag but self-slay. I don't do much investing, but I follow trends. One day, I'll have some money to invest. But I went on a trip with, kind of, a diverse age set of people, and I followed Bitcoin for a while. I just think, at its fundamentals, it's what a lot of purists are really wanting and I'm not going to explain or, kind of, go to bat for Bitcoin here. But it's a hedge against inflation, money printing, fiat that has gone rampant in a number of countries. U.S is pretty insulated from that but if you talk to an Argentinean or many other countries who have seen their paper money become worthless, you kind of get it.
Anyway, I was on this trip and just, kind of, Bitcoin came up and the stodgy, archaic reaction of the older group of how they didn't believe it. It just reminded me of exactly everything, kind of, the haters said about the internet. So I put a disproportionate and probably irresponsible amount of my minimal net worth into Bitcoin back when it was a couple hundred bucks, and that's obviously turned out well.
And there was also…Coinbase has really…and there's others now. But there was also this really interesting thing, it actually ties back into AdQuick. But at the time, it was a huge process to even buy Bitcoin, now you can sign up on Robin Hood or Coinbase and buy it instantly. But that was actually part of the…I felt like there was…if it's hard to buy now, and it's going to become easier, like that's a buying signal to me. So I went through the process of setting up a wallet and doing that. So yeah, that's one little…probably my only real story.
Meb: Well, don't lose it, that's for sure. The concept for someone who has done quite a bit of investing in companies the past six years, one of the reactions that has been hard to unlearn is this initial reaction of, that is the dumbest idea ever, which in many cases is almost like a positive signal, not a negative one. You could go back in history at all of these companies that at the time, you're just like, wow, that can never work because, the one that's getting ready go public, Airbnb, everyone's just going to get murdered in their house. Who would want to sleep in someone's disgusting bed, etc.? Same thing with Uber. Anyway, I now think about it. At least give it…it still may be a dumb idea but give it a little pause, what if it does work?
Matthew: Yeah, you got to lean into that a little bit when you hear it.
Meb: Matt, this has been a lot of fun. Where can people find you, what you guys are up to? If they want to run some campaigns, how do they reach out? What do they do? What's the onboarding? Tell us a little more.
Matthew: Short answer is adquick.com should have everything you need to learn about the company. Then when you're ready to dig in, you can give us any context or no context. Either first-timers, we will support you and show you the best locations, or if you know exactly where you want to be, we'll make that 10 times faster and then I help you measure it. But adquick.com is definitely the place to start.
Meb: Awesome. Matt, thanks so much for joining us today.
Matt: Hey, happy to be here, fun conversation. Talk to you soon, Meb.
Meb: Podcast listeners, we'll post show notes to today's conversation at mebfaber.com/podcast. If you love the show, if you hate it, shoot us a message at feedback@themebfabershow.com, we love to read the reviews. Please review us on iTunes and subscribe to the show anywhere good podcasts are found. Thanks for listening, friends, and good investing.