Readers know we have done a lot of work on stock market valuation measures.  One of my favorite, that is hard to find anywhere, is the P/E for the MEDIAN stock in the S&P500.   Often if you look at the broad market it is distorted by it being a market cap index.  Anyways, Ned Davis gave me permission to run this wonderful chart: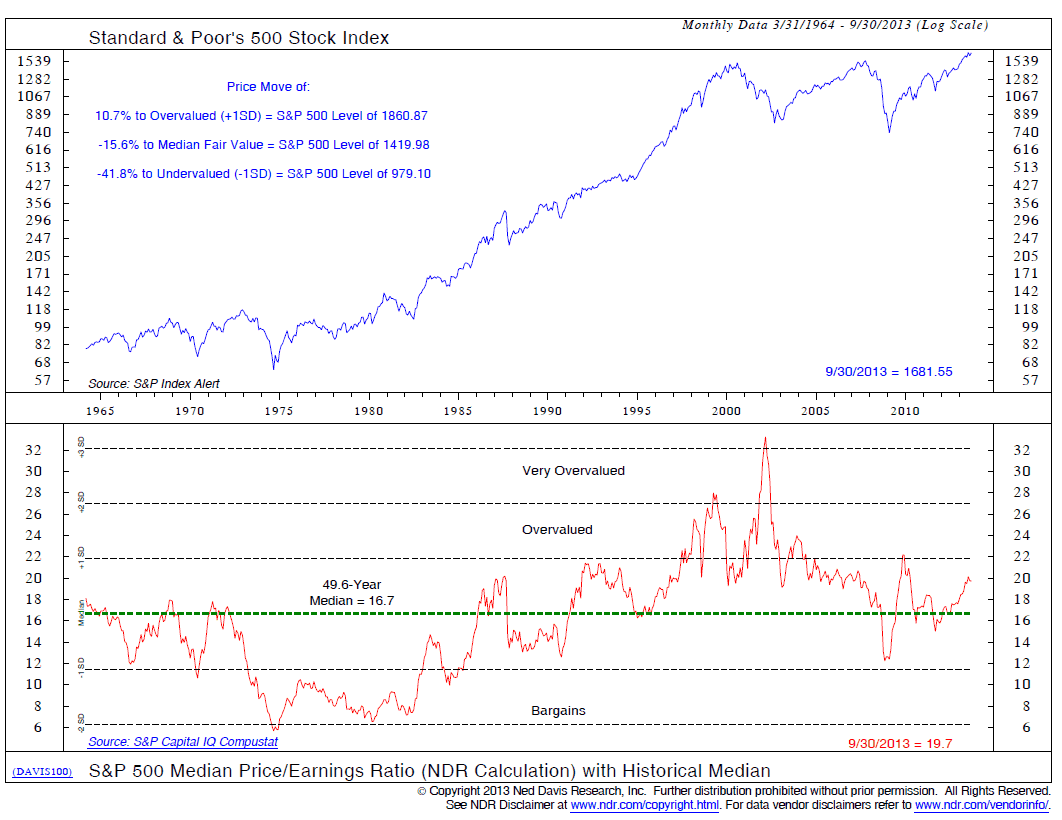 Copyright 2013 Ned Davis Research, Inc. Further distribution prohibited without prior permission. All Rights Reserved.
See NDR Disclaimer at www.ndr.com/copyright.html. For data vendor disclaimers refer to www.ndr.com/vendorinfo/.