I jabber a lot about valuation metrics here, and I mentioned this one on Twitter the other day.  Its doesn't need much explanation – the median stock in the S&P 500 is the most expensive it has even been (for as long as we have data).  That's never a good sign!
If your favorite valuation indicator is not at "the highest ever" , many valuation indicators and now at "the highest ever except 2000".  That's not good company unless you are a short seller.
Click to enlarge…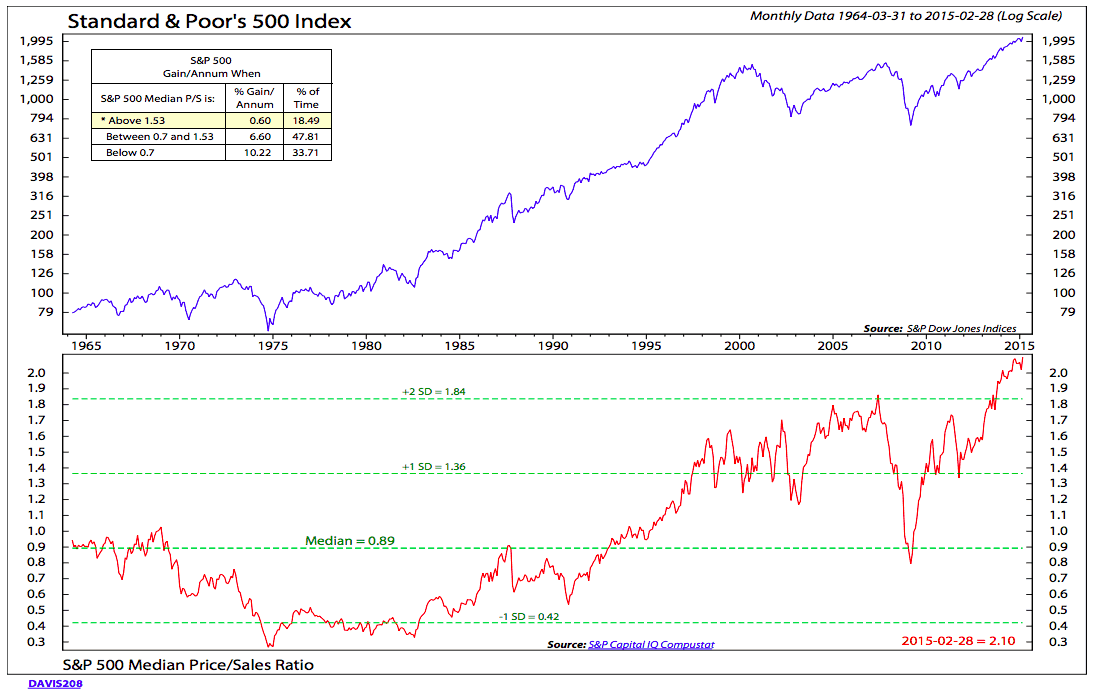 Copyright 2015 Ned Davis Research, Inc. Further distribution prohibited without prior permission. All Rights Reserved.
See NDR Disclaimer at www.ndr.com/copyright.html. For data vendor disclaimers refer to www.ndr.com/vendorinfo/.