The Best Investment Writing Volume 3: Larry Swedroe – Investment Strategy in an Uncertain World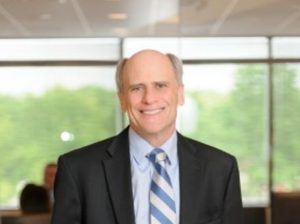 Author: Larry Swedroe is the Chief Research Officer at Buckingham Strategic Wealth. Larry was among the first authors to publish a book that explained the science of investing in layman's terms, "The Only Guide to a Winning Investment Strategy You'll Ever Need." He has since authored seven more books: "What Wall Street Doesn't Want You to Know" (2001), "Rational Investing in Irrational Times" (2002), "The Successful Investor Today" (2003), "Wise Investing Made Simple" (2007), "Wise Investing Made Simpler" (2010), "The Quest for Alpha" (2011) and "Think, Act, and Invest Like Warren Buffett" (2012). He has also co-authored eight books about investing. His latest work, "Your Complete Guide to a Successful & Secure Retirement," was co-authored with Kevin Grogan and published in January 2019. In his role as chief research officer and as a member of the firm's Investment Policy Committee and Board of Directors, Larry regularly reviews the findings published in dozens of peer-reviewed financial journals, evaluates the outcomes and uses the result to inform the firm's formal investment strategy recommendations. He has had his own articles published in the Journal of Accountancy, Journal of Investing, AAII Journal, Personal Financial Planning Monthly and Journal of Indexing.
Run-Time: 28:43
What is this Episode? Last year when we published The Best Investment Writing Volume 2, we offered authors the opportunity to record an audio version of their chapter to be released as a segment of the podcast, and listeners loved it. This year, we're bringing you the entire volume of The Best Investment Writing Volume 3 in podcast format. You'll hear from some of the most respected money managers and investment researchers all over the world. Enough from me, let's let Larry take over this special episode.
To Read the Original Piece:
Read Larry's piece, Investment Strategy in an Uncertain World, on the Alpha Architect blog by clicking here
To Listen:
To listen to this episode on iTunes, click here
To listen to this episode on Stitcher, click here
To listen to this episode on Pocket Casts, click here
To listen to this episode on Google Play, click here
To stream this episode, click here
Comments or suggestions? Email us Feedback@TheMebFaberShow.com or call us to leave a voicemail at 323 834 9159
Interested in sponsoring an episode? Email Justin at jb@cambriainvestments.com