Episode #197: Rick Rule, "In Resources You Are Either A Contrarian Or You Are Going To Be A Victim"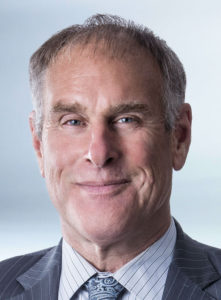 Guest: Rick Rule is a leading resource investor specializing in mining, energy, water utilities, forest products and agriculture, and has originated and participated in hundreds of debt and equity transactions with private, pre-public and public companies. He is the Founder of Global Resource Investments, President and CEO of Sprott U.S. Holdings, Inc. and a member of the Sprott Inc. Board of Directors.
Date Recorded: 1/8/20
Run-Time: 57:06
To listen to Episode #197 on iTunes, click here
To listen to Episode #197 on Stitcher, click here
To listen to Episode #197 on Pocket Casts, click here
To listen to Episode #197 on Google Play, click here
To stream Episode #197, click here
Comments or suggestions? Email us Feedback@TheMebFaberShow.com or call us to leave a voicemail at 323 834 9159
Interested in sponsoring an episode? Email Justin at jb@cambriainvestments.com
Summary: In episode 197 we welcome our guest, Rick Rule. Rick and Meb start with Rick's background in natural resource investing and Rick getting into his outlook for resources and precious metals.
Meb and Rick dive into some of the forces that he sees influencing gold and precious metals prices including negative yielding sovereign bonds, US budget deficits, and potential reversion to the mean for precious metals investing market share.
Rick then covers some interesting statistics Sprott has observed in investor interest in natural resource investing.
The conversation then shifts to commodities and natural resources more broadly. Rick talks oil and uranium followed by some practical thoughts on portfolio implementation.
All this and more in episode 197, including Rick's most memorable investment.
Links from the Episode:
0:40 – Welcome to our guest, Rick Rule
2:04 – Look at the start of Rick's career
4:24 – An overview of the natural resource space
7:20 – Impact of interest rates on precious metals
14:16 – Demographics and sentiment of the precious metal markets
19:50 – Correlation with the crypto markets
22:34 – Commodities Rick is focused on
30:36 – Approach to investing in natural resource companies and common mistakes people make
35:38 – Investing in equities related to natural resources
39:21 – Advice for implementing a portfolio in natural resource markets
48:20 – Best resources for learning about commodity markets
52:43 – Most memorable investment
56:08 – Best way to connect with Rick; com, sprott on YouTube, SprottGlobal.com, rankings@sprottglobal.com
Transcript of Episode 197:
Coming soon.