Episode #265: Rusty Vanneman, Orion, "To Manage Portfolio Risk, I Think You Have To Be More Creative Moving Forward"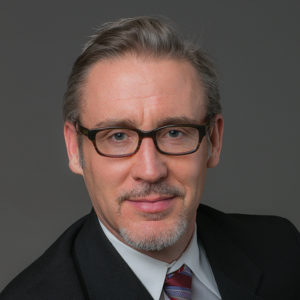 Guest: Rusty Vanneman serves as Chief Investment Officer for Orion Advisor Solutions. In his role, he is responsible for leading CLS's Portfolio Management Team and overseeing all investment operations at CLS, including investment philosophy, process, positioning, and performance. In 2018, Mr. Vanneman took on the role of President of CLS, in addition to his position as CIO.
Date Recorded: 10/7/2020
Run-Time: 53:15
To listen to Episode #265 on iTunes, click here
To listen to Episode #265 on Stitcher, click here
To listen to Episode #265 on Pocket Casts, click here
To listen to Episode #265 on Google, click here
To stream Episode #265, click here
Comments or suggestions? Email us Feedback@TheMebFaberShow.com or call us to leave a voicemail at 323 834 9159
Interested in sponsoring an episode? Email Justin at jb@cambriainvestments.com
Summary: In episode 265, we welcome our guest, Rusty Vanneman, Chief Investment Officer for Orion Advisor Solutions. In today's episode, we're talking asset management programs and markets.
We talk to Rusty about the state of the industry for turnkey asset management programs, which effectively allow advisors to break out on their own with built-in back office support and a suite of investment options. He gets into direct indexing, and why these customized solutions carry unique advantages for investors in areas like ESG implementation and tax-loss harvesting. Rusty shares his thoughts on markets and some reasons to maintain a bullish attitude.
As we start to wind down, we dig into balance, global diversification, bonds, and getting creative to manage portfolio risk moving forward.
All this and more in episode 265 with Orion's Rusty Vanneman.
Links from the Episode:
0:40 – Intro
1:29 – Welcome to our guest, Rusty Vanneman
4:10 – Startup scene in Omaha
5:32 – Overview of the Orion company
7:16 – Overview of the TAMP (Turnkey Asset Management Platform) space
10:12 – Orion's approach to direct indexing
13:16 – Why direct indexing is perfect for ESG implementation
15:14 – Sector industry strategies and direct indexing
16:58 – Maximizing tax alpha in these portfolios
19:48 – Rusty's view on the markets today
23:11 – US Crash Confidence Survey
25:13 – What balance means to them and their investors
27:22 – Defining real assets
29:03 – The state of bonds
31:43 – The importance of story and narrative when he talks to advisors/investors
36:14 – Advice to get people to stay the course
39:14 – Incorporating new strategies into current investments
42:54 – Is value overstated
45:59 – What has Rusty excited: behavioral finance
48:48 – Most memorable investment
51:47 – Connect with Rusty; orion.com, orionportfoliosolutions.com, clsinvest.com, Orion's The Weighing Machine Podcast, Meb Appearance on The Weighing Machine Podcast
Transcript of Episode 265:  
Coming soon.