This excerpt is from the book Global Asset Allocation now available on Amazon as an eBook.   If you promise to write a review, go here and I'll send you a free copy.
—-
William Bernstein is a retired doctor based in Oregon and is well-known for his writing on asset allocation with at least 10 books as well as a blog and investment advisory.
Below is his suggested allocation.  Not surprisingly, with an allocation of 75% in stocks, the portfolio returns are very similar to the broad stock market.
FIGURE 55 – William Bernstein Portfolio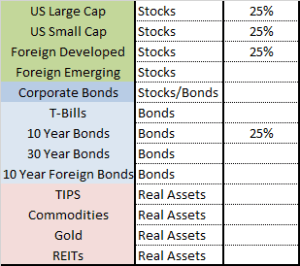 Source: The Intelligent Asset Allocator, 2000
FIGURE 56 – Asset Class Returns, 1973-2013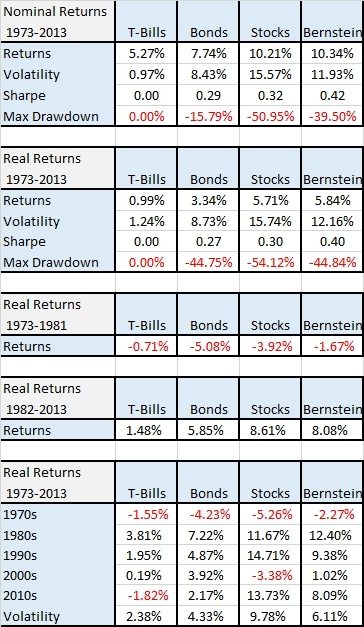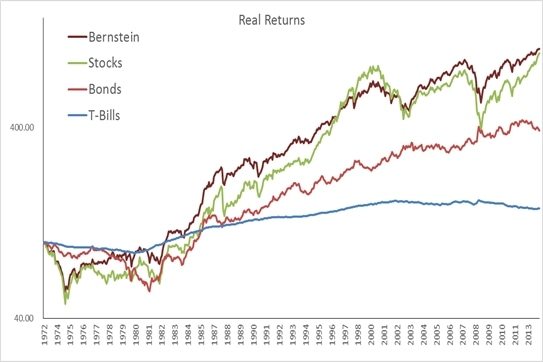 Source: Global Financial Data