This excerpt is from the book Global Asset Allocation now available on Amazon as an eBook.   If you promise to write a review, go here and I'll send you a free copy.
—-
The 7Twelve allocation was proposed by Craig Israelsen in 2008.  Craig is the author of three books and is a principal at Target Dale Analytics.
7Twelve is one of the more consistent portfolios, having made positive real returns in every decade.
FIGURE 53 – 7Twelve Portfolio 
Source: 7Twelve Website, 2008
Figure 54 – Asset Class Returns, 1973-2013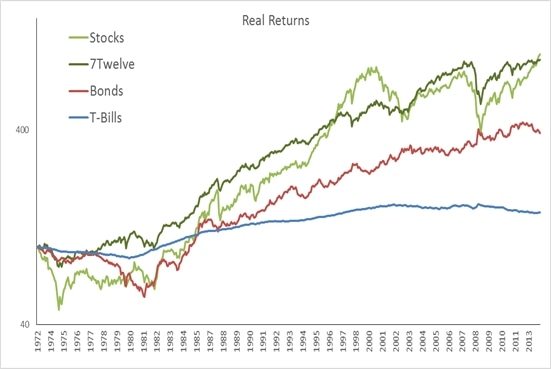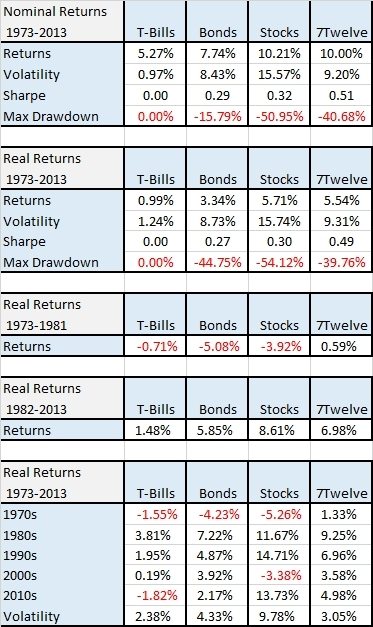 Source: Global Financial Data