I travel quite a bit, and often will sit down with friends over dinner and chat about companies, ideas, lifestyles, etc. Often I'm struck when people haven't heard of an app, product, or service that I find downright indispensable.
Below is a list of apps, websites, products and things I find beautiful, useful, or downright magical that I wish someone had told me about a long time ago.  I've avoided wonderful products that most are familiar with, so an iPhone, DropBox, or Lyft doesn't count.  I've also leaned towards products that make life vastly better, rather than just "oh that's cool".
Dashlane – This was the app/extension that sparked the original conversation. It is a software app (or browser extension) that remembers all your passwords, and auto-fills them, as well as payments info like credit cards etc.  It probably saves me hours each week and plenty of headaches of having to look up lost numbers.  You can get a free premium subscription with the FoundersCard link below.
TSA PreCheck/GOES – I joked the other day on Twitter that our first hiring question is "Do you have TSA precheck?" It is such a no-brainer that makes the misery of airport travel almost wonderful again.  Ditto for GOES and international.
Nancy Silverton's Pizza Recipe – I've tried a million pizza recipes and most end up in that chewey and doughy neverland.  Not this one – from the baker queen herself this recipe is the best dough I've ever had, and best part, you can freeze it for later use.
Beepi – I sold my last car with this app.  They come to your house, do an inspection, then give you a price quote.  If the car doesn't sell on their website after 20 days they buy it.  They show up to your house with a check and drive away.  The price was also about 10% higher than CarMax, and none of the headaches of Craigslist/eBay.  If you are a car buyer, only rub is that you can't test drive the car, but you do get a 7-day free return period.
Momentum extension – This simple browser extension opens up all new tabs with a gorgeous photo. Simple and wonderful.
Unclaimed.org – State governments owe individuals billions in unclaimed assets (usually due to their moving, relatives dying etc).  We remind readers each year around tax time to take a look, and if you're an advisor, see if any clients are owed $.  We have found over $108,000 and counting for readers!  Let me know if you find anything…
Hotel Tonight – I've been using this app almost exclusively for hotel bookings in major cities.  It solves three problems for me.  1 – It curates the list to only a handful of great hotels ala Tablet, 2 – Super easy to book/pay, 3 – Most importantly you often pay a small fraction of rate listed elsewhere.  Use code MFABER for $25 off first booking.
Momofuku Ssam sauce – I put this Korean chili sauce on everything.  Another bomb sauce is Lizano from Costa Rica.
Wirecutter – I can't remember the last time I bought a TV, electronic, or home appliance without first checking this site, and their sister site Smarthome.  They do all the research for you and whittle it down to the best option, followed by a few variants.  It is like a simplified CNET or Consumer Reports, on steroids.
This dandelion piece from TAMPOPO is one of the most beautiful things I have ever seen.  Not cheap, but worth it.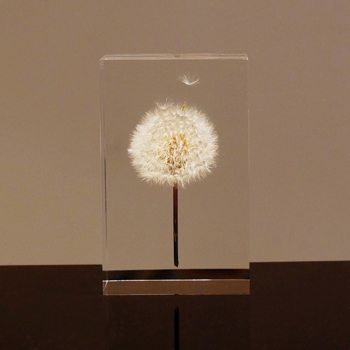 Uncrate – The ultimate man's wish list website. Lots of great gift and travel ideas.
FoundersCard – I usually don't like paid membership sites, but this one has benefits that more than pay for themselves.  It is a whopping $795/year but you can use my code for $395/annum forever.  I use their hotel benefits about as much as Hotel Tonite.  They have four categories of benefits across hotels, lifestyle, travel, and business.  Lots of services with 20-50% off like ATT, and a few awesome benefits include Gold/Elite status on various airlines, hotels, and car rentals. Also includes the Dashlane Premium version for free I mentioned earlier.
Brooks Salzwedel belt buckles – This local artist's paintings are hauntingly beautiful, and I particularly love the belt buckles.
CharityBuzz – A really cool site with auctions of unique experiences and items.  Want to meet the cast of Hamilton?  Rent a villa in Hawaii? No problem.  Best part? It all goes to charity.
Dyson Fans – Guilty ($$) pleasure, but these fans are awesome.
Happy Money book – Most people spend all their time working and thinking about money, but very little optimizing how to spend it for happiness.  A great perspective.
What are some of your favorites I'm missing?
(Here's another fun list of free apps that may be helpful as well.)
Below is a list of user generated suggestions…
Sonos
Sugru
Pocket
todoist
CityMaps2Go
TripIt
WordLens
Mtb and hiking project
KeepGo
Qapital
WolframAlpha
TeamViewer
Slack
Evernote
Scannable
Life360
Weather Underground
PaybyPhone
Kimoji
Cash
The Room One, Two & Three
BandsInTown
TripAdvisor for food recs instead of Yelp
Overcast
Fantastical
Waze
Venmo