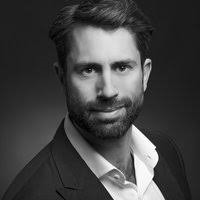 Episode #146: Neil Littman, "The More Risk You Kill, Inherently, The More Value You Create"
Guest: Neil Littman is the Founder of Bioverge, a highly curated impact investment platform exclusively dedicated to healthcare. Bioverge enables a motivated public to finance and support the health-related causes and companies most important to them. Previously, Neil was a member of the Executive Leadership Team and Director of Business Development at the California Institute for Regenerative Medicine (CIRM). As part of CIRM's leadership team, Neil developed the five-year strategic plan for managing and deploying CIRM's $3 billion across the organization's discovery, translational, and clinical stage stem cell and regenerative medicine programs. Neil was responsible for establishing collaborations with industry partners and investors to accelerate the development of novel regenerative medicine therapies.
Date Recorded: 3/7/19
Run-Time: 59:58
To listen to Episode #146 on iTunes, click here
To listen to Episode #146 on Stitcher, click here
To listen to Episode #146 on Pocket Casts, click here
To listen to Episode #146 on Google Play, click here
To stream Episode #146, click here
Comments or suggestions? Email us Feedback@TheMebFaberShow.com or call us to leave a voicemail at 323 834 9159
Interested in sponsoring an episode? Email Justin at jb@cambriainvestments.com
Summary: In episode 146 we welcome Neil Littman. Neil starts with his background and how he came up with the idea of Bioverge, a platform that offers an opportunity to invest in healthcare startups, with the mission of democratizing access to early stage healthcare companies. Neil follows that with a discussion of his time at CIRM, and some of the incredible stories and the science he experienced firsthand during his involvement. It was his time at CIRM where he learned that the institutional model of financing and investing could be applied to the retail sector as well. That paired with his desire to provide exposure to the alternative asset class created the perfect storm and the result was Bioverge.
Meb then asks Neil to get into the structure of the Bioverge platform. Neil explains that the decentralized network they built provides warm referrals to Bioverge and ultimately links capital to potential investment opportunities. In addition to that, Bioverge provides value added service beyond capital that is important for founders and portfolio companies that may seek support and expertise along the way. Beyond sourcing deal flow, another critical component for Bioverge is diligence on the investment opportunities by leveraging its network of subject matter experts with deep domain expertise. In evaluating opportunities, Neil explains the "nuts and bolts" of the model they use, looking at the risk and reward side of the equation.
The conversation then turns to some examples of companies and deals Neil has been involved with since starting Bioverge. Neil provides a walk-through of Notable Labs, which provides personalized drug combination testing for cancer patients, Crowd Med, a service that relies on crowd sourcing to help solve difficult medical cases, Ligandal, a company delivering a gene therapy platform, Occam's Razor, a company that is attempting to understand and cure neurodegenerative diseases, Blue Mesa health, developing a new breed of digital therapeutics to nudge patients to change behavior, and Echo laboratories, developers of a hybrid microscope with a new twist on the traditional eye piece.
The conversation winds down with Neil providing some insight into what he sees in the future for the industry, and the long-term vision for Bioverge.
All this and more in episode 146.
Links from the Episode:
0:50 – Welcome Neil Littman
2:34 – Neil's origin story and the founding of Bioverge
7:32 – Neil's Time at CIRM
11:23 – The structure of Bioverge as a platform
16:00 – How Bioverge sources companies to include on the platform
20:31 – Deal stages
24:12 – The power of a good network when investing
28:04 – A closer look at Bioverge's portfolio companies
36:31 – Commercialization of gene therapy and the difference of investing in healthcare
41:49 – Blue Mesa Health
46:15 – Echo Laboratories
47:59 – The future for Bioverge
50:39 – Changing the accredited investment model
53:03 – Best resources to understand healthcare investing
Transcript of Episode 146:
Coming soon.