Episode #196: Minnie Ingersoll, "I Do Believe That Innovation In Our Country Is The Huge Bright Spot"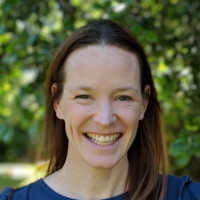 Guest: Minnie Ingersoll is a long-time Silicon Valley product leader and operations executive with experience building and scaling impact through elegant technical solutions and great teams. She recently moved back to LA after 20+ years in the Bay Area and is excited to be a part of the growing tech ecosystem of Southern California. Minnie started her career as an early product manager at Google where she co-founded the Access team; a cross-functional product, policy, and engineering team that spun off Google Fiber. After 11+ years, she left Google to begin her own entrepreneurial journey as the co-founder and COO of Shift, an online marketplace for used cars. Minnie learned a lot of lessons hiring hundreds of employees and scaling a $100M+ business. She hosts the LA Venture podcast.
Date Recorded: 1/7/20
Run-Time: 1:18:41
To listen to Episode #196 on iTunes, click here
To listen to Episode #196 on Stitcher, click here
To listen to Episode #196 on Pocket Casts, click here
To listen to Episode #196 on Google Play, click here
To stream Episode #196, click here
Comments or suggestions? Email us Feedback@TheMebFaberShow.com or call us to leave a voicemail at 323 834 9159
Interested in sponsoring an episode? Email Justin at jb@cambriainvestments.com
Summary: In episode 196 we welcome our guest, Minnie Ingersoll. Minnie and Meb start the conversation by getting into venture capital investing and the nature of investing in early startup companies focused on software and data. They get into Minnie's firm, TenOneTen Ventures and some of what goes into the process of evaluating potential investments.
Minnie covers some companies she and her team are particularly excited about. The conversation then shifts to discussing the VC presence and growth in LA.
Minnie then moves on to discussing more about the investing process, covering some of the criteria the TenOneTen team think is important to see in founders they are working with, including, the entrepreneur being aligned with the belief that there's a billion-dollar outcome.
All this and more in episode 196, including Minnie's experience as a co-founder and her most memorable investment.
Links from the Episode:
Transcript of Episode 196:
Coming soon.