Episode #369: Africa Startup Series – Maya Horgan Famodu, Ingressive Capital, "Africa Holds The Fastest Growing Consumer Class, Fastest Growing Population & Fastest Growing Middle Class in The World"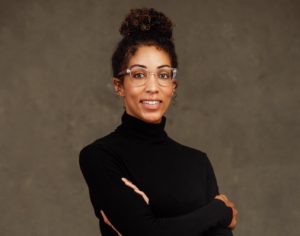 Guest: Maya Horgan Famodu is MD at Ingressive Capital, a VC fund targeting early-stage startups across Sub-Saharan Africa's key tech markets.
Date Recorded: 11/1/2021     |     Run-Time: 35:56
---
Summary: In today's episode, we start with Maya's journey to the African tech scene.  She lays out the factors behind the recent explosion in funding that the continent has recently seen – strong demographics, high growth, and rapid tech adoption. Then we get into some companies she's invested in, specifically a lot of "X for Africa," the African equivalent of companies like Stripe, Robinhood, Flexport, and Plaid. And we even touch on 54gene, which we highlighted in episode 345.
---
Sponsor: The Idea Farm gives you access to over $100,000 worth of investing research, the kind usually read by only the world's largest institutions, funds, and money managers. Join today and get access to quarterly CAPE ratios, an excel quant backtester and the entire research library. And best of all, there's a 30-day free trial period.

---
Comments or suggestions? Email us Feedback@TheMebFaberShow.com or call us to leave a voicemail at 323 834 9159
Interested in sponsoring an episode? Email Justin at jb@cambriainvestments.com
Links from the Episode:
1:30 – Intro
2:05 – Welcome to our guest, Maya Horgan Famodu
5:01 – Maya's initial attraction to the market opportunities of Africa
7:48 – The early days of trying to raise a venture fund in Africa
12:20 – Maya's thesis, starting the fund, and some of her first investments
16:26 – Overview of Maya's first two funds and what sectors and themes are most attractive; It Takes A Village To Raise An African Startup
19:44 – A walkthrough of Maya's investment and evaluation process through case studies
23:01 – The status of Fintech in Africa in 2021
23:50 – Potential opportunities that may present themselves in the near future
25:19 – Ways to learn more about the African tech scene: Techcabal, africa, Briter Bridges, Stears Business
26:28 – The top spots to visit if you're looking to go to Africa and see the scene for yourself
30:25 – What the future looks like and plans for Ingressive
32:33 Learn more about Maya; ingressivecapital.com; Twitter @mayahorgan; Instagram @mayanator
Transcript of Episode 369:  
Welcome Message: Welcome to "The Meb Faber Show," where the focus is on helping you grow and preserve your wealth. Join us as we discuss the craft of investing and uncover new and profitable ideas, all to help you grow wealthier and wiser. Better investing starts here.
Disclaimer: Meb Faber is the co-founder and chief investment officer at Cambria Investment Management. Due to industry regulations, he will not discuss any of Cambria's funds on this podcast. All opinions expressed by podcast participants are solely their own opinions and do not reflect the opinion of Cambria Investment Management or its affiliates. For more information, visit cambriainvestments.com.
Meb: What's up, everybody? Today we got another great show. Our guest is the founder of Ingressive Capital, a VC fund focused on early-stage African tech, and believed to be the youngest person to launch a tech fund in Sub-Saharan Africa. In today's show, we start with our guest journey to the African tech scene. She lays out the factors behind the recent explosion in funding the continent scene, strong demographics, high growth, rapid tech adoption.
Then we get into some companies she's invested in, specifically a lot of X for Africa, the African equivalent of companies like Stripe, Robinhood, Flexport, and Plaid. We even touch on 54gene, which is a podcast alum highlighted in Episode 345. As we wind down, we hear what lies ahead for our guest now that she just finished raising her second fund of $50 million. Please enjoy this episode with Ingressive Capital's Maya Horgan Famodu.
Meb: Maya, welcome to the show.
Maya: Thank you so much for having me.
Meb: It is the day after Halloween, spooky time, listeners in the markets. Maya's a bit of dynamo, she's on like a nine city three-day tour. Where do we find you in the world today?
Maya: Today I'm in San Francisco, tomorrow I'm in Minneapolis.
Meb: So listeners, if you're in one of those cities, you'll miss her by the time this gets published. But Minneapolis, you've had quite the global citizenship so far, looking at your various stops on the timeline. Give us the Maya one to two-minute overview before we dive into all things Ingressive and Africa and startups.
Maya: So on me and my global travels, I'm originally from rural Minnesota. My dad and all of his brothers came from Nigeria to the U.S. for higher education. And they all settled down with some of their classmates from university, and most of them being Minnesotan women, and thus us generation of mixed kids. I grew up in rural country of Minnesota, went to school at Pomona College in Southern California. Then did a pre-law program at Cornell, briefly worked at JPMorgan before private equity research. And then at the ripe old age of 23 launched an advisory company. Well, first tried launching a VC fund focused on African tech, that was in 2014. Didn't get very far as well before the time that tech in Africa was cool, and people understood that there was a market opportunity. And so instead launched an advisory company assisting global VCs and technology funds to enter and operate across Sub-Saharan Africa.
And then in 2017, after working with many different companies ranging Y Combinator, Techstars, 500, and Facebook for Developers, etc., etc., GitHub, Figma, a number of these companies, we launched Ingressive Capital fund one, which is our $10.2 million. We had our first exit in 2020, Paystack, our very first fund investment sold to Stripe for a couple hundred million, which was good for us as pre-seed investors. Last year as well, we launched Ingressive For Good, which is our non-profit that provides micro-scholarships, technical skills training, and talent placement for African youth.
We'll train about 100,000 people on technical skills this year, just give out 5,000 unlimited Coursera accounts, sponsoring a number of computer science degrees, giving out laptops and data, all that cool stuff. And the last train cohort of 3,000 members, there's about 80% employment day of graduation, so we're doing really well there. And then this year, we launched the race for our $50 million fund 2. Just wrapping up first close right now, it looks like we'll have everything soft circled by December. So making some global moves for that.
Meb: Congratulations. My first roommate out of university was from Burkina Faso, and also married a Minnesota girl and now lives in Minneapolis. Shout out, Simon, if you're listening. But anyways, give us the bull case. What was the initial thesis, attraction, interest? Obviously, there's a heritage component but give us the backdrop for why Africa is making moves. It seems like there's been a pretty tectonic shift in the past five years but you've been in this longer so even call it, you know, 10 years. Walk us through why now's the time.
Maya: To start, why there's a market opportunity, you have 1.2 billion people on the continent, more mobile users than the U.S. and UK combined, over 650 million. You have 80% mobile penetration in the key countries where we're operating, and 40% to 50% plus Internet penetration. So a lot of Internet users. The average African countries are growing really fast, specifically Nigeria, which currently has a population of 200 million and 20 million in its biggest city, and the average Nigerian woman's having 5.3 children per family. So Nigeria is projected to be the largest country in the world in the next about 15, 20 years max. So there's that.
And Africa also holds the fastest-growing consumer classes, the fastest growing populations, and the fastest-growing middle classes in the world. If you check the top list of the fastest-growing GDPs, the number of them every year are always in Africa. And so growing countries really fast, growing tech users really fast, and growing consumers really fast. So that's just ripe for market opportunities. And as people are leveraging their mobile phones, and there's a base level usage of mobile money and financial services via the mobile device, that really opens up the market for everything else.
And there's a time, there's this critical inflection point of where the per capita GDP of a country hits a certain point relative to a cost of a gigabyte of data. And then Nigeria, Kenya, Ghana, and Egypt, we're really seeing that period taking off, as in data becomes cheap enough where the average person can use it, and be online with it.
And so that's one part on the consumer side of things. And the world, I mean, given the crazy things happening with access to capital and institutional capital coming into the VC class, obviously, Africa also is benefiting from that. And so every year since 2016, there has been a 2x in the amount of venture capital dollars coming into the ecosystem. So 2016, it was just $129 million, 2017 it's $560 million, 2018 $1.2 billion, etc., etc., etc. And so this year, we're well over 8 billion for the year in tech…or in funding and liquidity events happening in the African technology ecosystem. That's just the first half of the year.
Meb: As you started to see these shifts happening, you know, years ago, as you look back, I mean, I think the common criticisms or reasoning that people may have been reluctant to invest. There wasn't necessarily a really developed venture capital scene there maybe a decade ago. It's not just one country, it's a lot of countries in Africa, the challenges of operating cross border. Talk to us a little bit about the early days. So you see this macro picture, but like you mentioned, like it was a lot of my grandmother would call it elbow grease, blood, sweat, and tears, right?
Maya: In 2014, I tried raising, you know, our first venture fund. And when we went in the market, across the board, whether we were targeting Nigerian investors, or you know, foreign investors, nobody really had the … There were a few in the telco sector who understood the opportunity, because they had built wealth in like tech version 1.0, as well. But generally, across the board, people were not excited about tech in Africa. Those who built their wealth in traditional industries and tangible assets, like, you know, oil reserves, or real estate, or, you know, agricultural products, explaining this, like a nebulous tech concept built by a young person who probably dropped out of school wasn't exciting, and didn't make any sense. And I mean, obviously, there's been a lot of investor education and that's no longer the case. But it started out being rough.
And then also being in the U.S., when all the propaganda around Africa had been like bloated-belly children with flies on their face, being like, "Hey, there's a robust technology ecosystem developing, and there's a lot of engineering talent that's on grounds." People were like, "Are you sure that there can be developers when there're such low literacy rates? Really, is there internet in Africa?" Like people couldn't understand the concept of leapfrogging. So going from no landlines to only mobile devices, from going to no financial infrastructure to mobile money first, etc., etc., was seemingly unfathomable for a lot.
And so that's also why we launched the advisory firm first. The idea was, "We'll take you to these Pan-African technology ecosystems, and we'll show you the market opportunity. And we'll help expand your operations in market so you can understand what's happening there too."
Literally starting out, I had to go door to door to VC funds' doors, and, you know, sit in their office and say, "I'm not leaving till you send someone to Africa." People half the time were just like, "This girl's so persistent and bothersome I'm going to send someone so she leaves me alone." Then the other half the people really understood, "Hey, she's smart. She's really passionate about this thing, maybe there's something there."
Meb: How did you even go about sourcing some of these deals? And we'll get into some case studies and talk about some of them throughout the podcast. But what was the early days of sourcing? You know, it's not like 10 years ago there was a lot of the accelerators that there, you know, happens to be today or the deal flow or funds. So what was the early days of trying to find some of these kick-ass companies?
Maya: Fortunately, the technology ecosystem was small enough such that it wasn't hard to find that we're all hanging out in the same co-working space. Tech in Sub-Saharan Africa Version 1.0 was like, there are a couple of spots with really good Internet, and we're probably all going to be there. So as far as being on ground, the first wave of technical talent in the ecosystems, and the first like people building real businesses, it wasn't crazy to find if you're on ground and spending time in these circles.
And the other thing is, what was hot then is not what is hot now. It was really logistics, eCommerce, like that's sort of the development of a technology ecosystem. It goes from Version 1.0. And you see the same thing in China and India and other ecosystems that had similar per-capita GDP and infrastructural challenges and then grew. They start off with the thinking and the telco is what builds well, and really that's Tech Version 1.0. And then it goes to internet, as well as B2C banking products, and then it goes to eCommerce and logistics, and then it goes to mobility, and you know, ag-tech, and then it goes to health tech and sort of the digital banking, the APIs that did sort of build out from there.
When we were starting out, that was when the Kongas and the Jumias and a lot of these eCommerce plays were really hot, and then also the idea of repatriating entrepreneurs. So people who were born from the African nations going abroad to go to the Ivy Leagues and whatever education, whatever institution, get some work experience in the U.S., and then come home to start businesses. And when we first started out, we thought that was the edge. Spoiler alert, we no longer practice that belief or hold that belief. That's really what our initial entry into this space looks like.
Meb: And so you were hustling and chatting up some of these firms, kind of working as the go-between, and then eventually starting your own. Talk to us about some of the thesis as far as ideas, companies, sectors, founders. You mentioned one in particular that had some recent liquidity. Talk to us about the early days, some of the funding, some of the ideas, some of the case studies.
Maya: We had the advisory company, it was profitable. And so I was able to invest some of the profits into startups before we officially launched the fund. And then when we did launch the fund, I rolled those assets into the fund at cost. And that also helped us with fundraising because we had a portfolio that was growing incredibly quickly, and investors could get access to various companies from a year and a half prior. Some of our first investments were, one was they do solar-powered base stations that being low-cost Wi-Fi to end users.
So bringing radically lower cost CapEx and OpEx products, given that in Nigeria, specifically in West Africa, it's sort of across the board, there's inconsistent power, basically. The grids are not…don't have the capacity to sustain the populations that live in the cities because there's been rapid urbanization in the last 10 plus years. And as such, there's unstable power. And so for anything that needs consistent power, it has to have its own standalone generator. And so the average telco tower in Nigeria has a generator and has to be powered by fuel. And that's very expensive for every single tower. And so this company brought solar-powered base stations and really disrupted the market with low-cost Wi-Fi that way.
Another one was the Stripe for Africa, built by these very humble, Nigerian-educated, local work experience guys, founders of Paystack, Shola and Ezra. And they had a previous experience in the local engineering and financial services space. That was our very first fund investment. And actually, that's the one that was acquired by Stripe last year. And it was a healthy multiple return for our fund.
Meb: As you look back on the timeline of Africa and startups, is that sort of the stamp that really made the waves in the startup community and got people to start paying attention? Like, have there been any waypoints that you've seen as particularly notable in the past five years, where all of a sudden the phone starts ringing, or the world wakes up to the opportunity?
Maya: I think it's been definitely increasing over time, the first wave of us who…you know, the crazy people who saw the sun before dawn many years before other people started getting into the market. And then I think that there were a few local entrepreneurs who have always been pioneering in the space. The increase in the amount of institutional and top-tier foreign investor engagement in the ecosystem has inspired those on the continent and from elsewhere. The liquidity events, Paystack as a very meaningful one, you know, specifically for our fund to legitimize financial services in Africa generally. And then also before Paystack, Jumia, an African eCommerce company, listed on the New York Stock Exchange. And so that gave legitimacy and validated the potential for a foreign IPO of an African business. And with us, our companies are typically Delaware C-Corpse with wholly on subs on the continent. We're a Delaware LLC LP as well. That as the future potential for exit, and the mitigation of risks as far as like structurally, really encouraged investors and was exciting for them.
And then also Careem was acquired by Uber, it's a ride-hailing app for Arabic-speaking countries, was acquired by Uber for $3.1 billion. And then GetSmarter was acquired by 2U years ago, for I believe, $132 million in South Africa. And then, you know, the Chan Zuckerberg Foundation, Google Ventures, Andreessen Horowitz doing Zipline and Branch, etc., etc. I think there's been a lot of activity. And then even this year, we've had some massive raises, Flutterwave raising $170 million, all these post-billion valuations of mainly financial services companies across the continent, which are providing secondary opportunities to initial investors, as in early-stage investors being able to realize those 100,000 plus X returns. Selling secondary's in these growth-stage rounds where there is capital now being dedicated to these Series B, Series C, Series D, African tech opportunities.
Maya: Give us the thesis for today on what you guys are looking for in fund one and two. Are there any particular geographies? You mentioned earlier Nigeria, Ghana, Kenya, Egypt, are those sort of the big four? Or do you look in all the countries? And then what particular sectors and themes are most attractive for you guys?
Maya: Yeah, as far as where we look, I was just part of my team not too long ago, published an article called, "It takes a village to raise an African startup." If you just look up my name and that title, you'll be able to read it. But they in there, we've actually published our thesis research, which includes how we assess the markets before we start making investments in various African markets. And we look at everything as far as how we think about the market where we're investing. And we have a 31-point due diligence checklist, and on it is everything I was mentioning earlier.
We look at the cost of a gigabyte of data relative to the per-capita GDP. We look at does it have demonstrated liquidity events in market as well as can it IPO and have there been IPOs in foreign countries? Or if they have a liquid public equities market or public market, have there been demonstrated tech IPOs in that market? We also look at do they have similar infrastructural development and market dynamics as the other places where we're investing. Because we don't look at sole country businesses, we look at Pan-African opportunities targeting sort of the billion-plus people who live on the continent, at least within those four African countries, Nigeria, Kenya, Ghana, and Egypt where we're investing.
And we look at does it have positive GDP growth? Does it have a diversified GDP? Are the key sectors contributing to GDP and growing within GDP tech-enabled, etc., long list. And is it a key recipient of venture capital dollars in Africa and a key location of M&A activity? So that's sort of how we're thinking about where we're investing, and is, of course, competitive telco, and competitive and privatized telecommunications sector.
And then from there, as far as the themes and like, where we're investing and why, we're looking at, one, in this thesis research, we just studied the last 15 years of GDP activity in our key African countries. And then we took that information, what's growing, what are the recession cycles, etc., etc. We took that and compared it to where are venture capital dollars going for the tech ecosystem we're investing. Where is VC dollars, and where are liquidity events happening now? And then we took that, compared it to where are we as African consumers seeing market opportunities?
And so we compiled all of this information, and then invested in the crossover of those three things. And those spaces are what we just generally call it is the rails of African tech. So we invest on the B2B side, we look at the GDPs of the target economies, we invest in key contributors to GDP and the fastest growth sectors within GDP and technology infrastructure. So that's on the B2B side. And then on the B2C, we look at the bottom of Maslow's hierarchy of needs and invest in basic, unsexy, fundamental tech, financial access, telecommunications, and Internet access, etc. And so that's sort of how we think about and where we invest.
Meb: You have the opportunity now. I know you love all your children equally. Listeners, you can always go to Ingressive Capital's website and check out all the different names that they've invested in. But walk us through sort of the lifecycle of a couple of these investments where you met a company, how you source the deal, the thesis for the company outlook, as a way to just kind of walk us through your process.
Maya: With Paystack, again, I mentioned the ecosystem was small at the time in 2015. And earlier, it was small at the time. And so all of us participating in tech knew each other. And with the Paystack investment, I knew them from being just a part of the ecosystem. I was really excited about the founders because they had previous technical talent. This is after…we had graduated from the belief that the best of the best African founders could only be foreign-educated…And realizing that the core of liquidity events and the success in tech that was happening were from primarily locally trained, locally educated founders. We were really excited about had both come from a top technical university in Nigeria, and we're part of the B2B financial services development in the market.
And the guys were just really product-focused and really customer-focused. And then we went on the social platforms and observed negative comments, or negative tweets, or negative hosts about the company. And then how protective the customers were of that company? Was it the company itself who posted a response only? Or did they have those adamant, religiously supportive customers that are deeply committed to the product?
And we saw online generally, because of their quality of the product, and because of their customer service and how product-focused they are, they really had an incredible following of customers. Many of whom have never interacted with the founders and didn't even know who they were, but just loved the product so much. And just practically, the service had a significantly lower default rate than any of the competition. So we were really excited about getting involved with them from the beginning. As you know, they're the ones that exited last year.
Another company, Jetstream, which I'm really, really excited about. It's a female founder from Stanford and Harvard, etc., Indian-American. And then her co-founder locally educated and worked at Maersk. And they came together to create the Flexport for Africa, which is really exciting. Jetstream is that company. We invested very, very early, we were the first institutional investor. And they just closed a meaningful round at a 10x plus valuation, and we're really excited about their growth.
Another company that we've recently backed is…well, not recently anymore we backed them when they first launched. Now, they just closed their Series A led by Tiger, and that's Mono, which is the Plaid for Africa. And 54genes, another one we're excited about. They do genetic biobanking. So they're the first ones to synthesize the African genome and use it for drug discovery purposes, specifically for African bodies, which there isn't a lot of pharmaceutical companies. There actually are … who are testing products and building pharmaceutical products, specifically for blacks, specifically for African consumers.
And one third of genetic data comes from…or genetic information comes from Africa, it would only make sense that that was included. So these are some of the more interesting. We love all of our portfolio companies. Bamboo is another one. They're like the Robinhood for Africa, providing access to financial services for Africans.
Meb: We had Abasi on the podcast a while back. That's a really fun story. They're making some pretty incredible progress too. What's the status of FinTech in Africa, you know, at this point? Is it mostly the plumbing? Is there an established base of investors on the continent? Is that something that's really getting built currently? What's the status in 2021?
Maya: Yeah, I would say out of any other vertical, I would say they're the most…as far as if you're looking for sector-specific investors, you know, 60% of our fund one is financial services. We're not an exclusively financial services or predominantly financial services firms. But as far as where the liquidities are happening, where the market opportunity is, and that's generally tech version 2.0. The first B2C products brought into a market are typically within the financial services space. And what I see in market are the most specialized investors are coming from…the concentration of specialized investors are focused on the financial services sector.
Meb: Any areas that you haven't funded where you're just chomping at the bit, where you look around and say, "Man, you know, there's this opportunity. I'm just waiting for the right founder, or waiting for the right company, or the right moment in time." Any particular ideas or themes that you think are going to be in the queue that just haven't presented themselves yet.
Maya: I would say that there's not anything off the top of my head that I'm desperate to invest in that I haven't… Actually the second-hand clothing market, I think that there's an opportunity to improve the logistics, distribution, resupply of second-hand clothing and second-hand products, in general. I'm seeing a fair amount of that in the automotive space as in like car reselling, you know, Cars45 and GD-type platforms where we're seeing liquidity in those spaces. I think even car parts and repair, etc. Given the exploding populations and given lower per-capita GDP, but massively growing consumer class and increasing middle class, some of these base-level automotive tech, clothing, food supply, there's going to be a lot of opportunities there.
A few sectors that we've recently started investing in, that are really excited, are, one, the products specifically geared for the workforce. Whether it's for African nationals to be able to start earning from companies abroad. We just backed a company called Aboki Africa that's in that space doing really exciting stuff. The automotive tech, there's a company called Mecho Autotech, Y Combinator alumni that we've backed as well. Really interesting stuff in the automotive repair, second-hand fleet management, and that sort of space. And another one in there is FuelMetrics as well.
Meb: Talk to me a little bit about resources. 2022 is almost here. If someone, you know, wants to get up to speed, educated on the African scene, what are the best resources? Is there conference, accelerators? Other than just your website and Maya's insights, what else could people be doing to learn more about the whole scene?
Maya: Follow the…TechCabal has a very digestible daily newsletter. I was an actual angel investor on that one as well, and they're doing really incredibly well. T-E-C-H-C-A-B-A-L. They have a very easy, very digestible daily newsletter that keeps you up to date as to what's happening in the ecosystem. … Africa is another one. Techpoint Africa actually includes interesting longer-form news pieces on the continent as well. And then there are a bunch of Briter Bridges, Stears, S-T-E-A-R-S, Nigeria, those are more Bloomberg for Africa type news platforms that are very useful as well.
Meb: All right, so I give Maya the budget and control over a startup tour of Africa for Meb. Where do I go? What are the top five spots that are do not miss for the scene in Africa, the cities, the countries, what are on the must-not-miss list?
Maya: So I mean, of course, you would come first to Lagos which is my hometown, we would explore the technology ecosystem and also have some fun. Nigeria, they certainly are…there's an incredible nightlife, incredible hospitality scene. We're just organizing deep sea fishing trip in Lagos. Lagos is on the ocean so there's beaches, there's, you know, beach clubs, it's fun as well as being the largest as far as by allocation of VC dollars, and now by liquidity events for tech ecosystem in Africa. So it's happening there.
Lagos is number one. We would then stop through Accra, which is significantly smaller. You know, Nigeria has 20 million people. Accra, the whole population is not even that of the country…or Ghana, excuse me. The whole population of Ghana's tiny or even relative to Lagos, Nigeria's biggest city. But we stop into Accra, which is very stable. Their currency was rated the strongest global currency next to the USD. I believe that was 2019. And so we go to Accra to see the stability to understand the countries that have incredible policies around encouraging foreign direct investment, and creating a marketplace that is attractive and supportive holistically of technology and tech development.
And so we'd stopped through Accra. Great nightlife as well, very stable, very calm, very peaceful place. And then we go over to Kigali to see the future of Africa. They're building a carless city right now. And they're doing a lot of urbanization and urban planning for the continued expansion of their city. Kagame, their leader, has done an incredible job of making it a tech-forward country and also shows what Africa can be. We would, of course, then go to Nairobi. So Kenya itself, three-fourths of Kenyan GDP is transacted through mobile money, which is…or through M-PESA, which is their primary mobile money platform. They're quite a developed and robust technology ecosystem, Safaricom and various other public companies. Their local public companies really supported and seeded what is today an expansive and robust tech market in Kenya.
And then we would wrap up in Cairo, which is…you know, they're 100 million in population, 10 million in their biggest city, and it's a key recipient of venture capital dollars. And they have a fairly liquid public markets, unlike the rest of Africa, or most other places in Africa. So we would end the tour in Cairo, and seeing also the gateway to the Middle East, which is Egypt.
Meb: How long do we need? I'm going to come visit. I know on a Maya schedule, this is like three days to hit all five countries, but for a reasonable person, is that like two weeks?
Maya: I would say five cities… And also Africa is big, the U.S. can fit in it about three times. And so with the country alone, Lagos to Nairobi is about a six-hour flight. So it's not super close from African nation to African nation. Although like Lagos to Ghana is about 45 minutes, an hour. Then I would say they're so distinct, they're very much different enough where you would want to spend at least five days, four to five days in each city to get an understanding of the uniqueness, how unique each ecosystem is, how different each African culture is, and which will inform also how products have to shift, and how country managers play such a pivotal role in the launch and expansion of each technology company, given how different each African consumer can be. And I think, to really get an understanding of the tech opportunities in each market, the consumer demographics, the different cultures, and also the local co-investment ecosystem, probably five days in each one would be pretty solid.
Meb: When do I book it? What time of year, when's the right time to come visit?
Maya: December in Lagos is like nothing else in the world. And I'd say New Year's in Ghana is comparatively like nothing else in the world. Elsewhere you can do earlier. There's wet season and dry season, it's very Google-able, But I would say the Q4 is the optimal time to come.
Meb: What does the future look like for Ingressive? Do you have a vision? You've been hustling doing this for a while, closing your second fund, what does the 2020s look like? What are the plans?
Maya: This year, we launched the race for a $50 million fund 2, and when you're at a first close now. It looks like we will have the 50 circled by December of this year, and concluding on the fundraise as a whole. Excitingly, we have some leading global investors, individuals and institutions, and some household names as far as corporations who are participating in this fund two. We're really looking at building out our LP army, is what we call it. So executives who want to work directly with our portfolio companies. Those who run venture capital or private equity firms and want to get involved with our portfolio companies through investment purposes.
We co-invest directly with our LPs and provide those opportunities so that our limited partners can directly invest in African tech as well. So I would say that our fund two, we're closing that out, putting together the rest of the executive team there. And then finishing up on the $1 million raise for Ingressive For Good, our non-profit.
Meb: And is the plan to kind of stay in the sort of pre-seed, seed, Series A over the next number of years, is there any other things you got? I mean, you got a lot of irons in the fire. Are there any other brainstorms you got coming for this next decade? Or is it just to keep blocking and attacking?
Maya: We're really excited. We think that the alpha will…is and I mean, we're seeing that it is and will remain in the pre-seed and seed stage phase in Africa. And especially as there's an increased amount of institutional capital coming into the ecosystem, and thus pushing valuations at the later stage rounds. With Ingressive For Good, our non-profit, we're in every major university in Nigeria and seven other African nations. And we're sponsoring computer science degrees, supporting technical trainings at universities, buying laptops and data for African youth. So really seeding the next generation of African talent. And so when these people graduate, if we supported them to get into the tech space, it's likely that they're going to come and talk to Ingressive Capital first.
And so we have a proprietary and pretty unique deal-sourcing pipeline that leverages our university programs. That's where…if some…if you got the talent of today, and then backtrack from the university, wherever they went yesterday, you'll see Ingressive For Good and Ingressive Capital or parts of those institutions. And so keeping building, staying focused, staying in our lane, pre-seed and seed in those tech-able businesses in Nigeria, Kenya, Ghana, and Egypt. Potentially the most diverse will probably … fund two, there's expanding maybe one or two African nations or African cities to our list as far as if any other ones begin to adhere to that 31-point due diligence checklist that I mentioned. Otherwise pre-seed and seed till the end.
Meb: Besides ice fishing in Minnesota, or crossing paths with you in Lagos and Nairobi, where do people find more about you guys, what you're up to, all things Maya?
Maya: I'd say on the website, www.ingressivecapital.com. I'm also accessible on social platforms, so @mayahorgan on Twitter, and @mayanator on Instagram. It's me, I'm available on all platforms, so feel free to reach out.
Meb: Maya, it's been a blast. Thanks so much for joining us today.
Maya: Thank you so much for having me.
Meb: Podcast listeners, we'll post show notes to today's conversation at mebfaber.com/podcast. If you love the show, if you hate it, shoot us feedback at feedback@themebfabershow.com, we love to read the reviews. Please review us on iTunes and subscribe to the show anywhere good podcasts are found. Thanks for listening, friends, and good investing.