Bonus Episode: Elroy Dimson – The Evolution of Equity Markets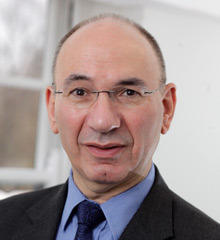 Author: Professor Elroy Dimson chairs the Centre for Endowment Asset Management at Cambridge Judge Business School and is Emeritus Professor of Finance at London Business School. His research focuses on investing for the long term, and he and his co-authors have become well known for their studies of the investment performance since 1900 of financial assets in 23 countries and real assets such as wine, stamps, art and other collectibles.
Run-Time: 12:42
What is this Episode? We recently published The Best Investment Writing, Volume 2. The first book was a hit, with MoneyWeek concluding that it "should be on every investor's bookshelf."
But we made the second volume even better – we expanded it to include 41 hand-selected investment articles, written by some of the most respected money managers and investment researchers in the world.
We thought it would be fun to bring on some of the authors so that they could read their specific chapter from the book. That's what you're getting in today's special bonus episode.
If you're interested in picking up a copy of The Best Investment Writing, Volume 2, head on over to Amazon or our publisher's website, which is Harriman House.
Also, know that your purchase would benefit charity, as all writer-proceeds go to the charity of the specific author's choosing.
So, enough from me, let's let Elroy take over with this special bonus episode.
Comments or suggestions? Email us Feedback@TheMebFaberShow.com or call us to leave a voicemail at 323 834 9159
Interested in sponsoring an episode? Email Jeff at jr@cambriainvestments.com