I talk a lot about foreign stocks being cheaper than they are in the US.  I've shown this on a CAPE basis before (and also in our book Global Value) where the US is the highest valuation (27) relative to foreign stocks (15) ever.  Good news is 27 isn't awful like 1999, and 15 is downright pleasant.
Below is two more valuation metrics, regular old 1 year PE ratio and PD ratio (dividends).  Both say the same thing, albeit with different magnitude: look abroad for cheaper stock valuations.
Blue line is average over the period, both right around zero!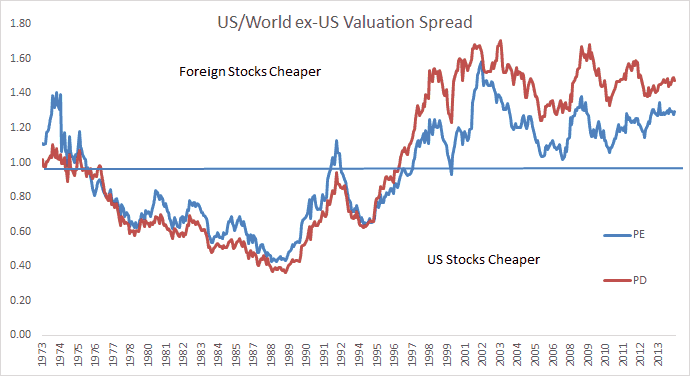 Source: DataStream, Stansberry Research for concept